Has your lesbian marriage or relationship hit a roadblock? All couples experience troubles that range from ongoing, unresolved disagreements to major events like infidelity, money troubles and family issues. If your once-happy relationship has turned into a constant battleground, you can get it back on track with help from a caring, knowledgeable counselor. If you're ready to talk to someone, we recommend ReGain and Pride Counseling as the best online counseling for same-sex couples.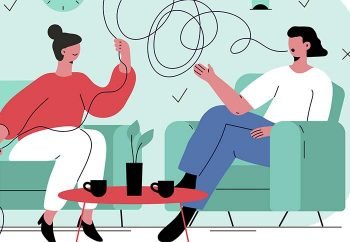 Need someone to talk to ?
We help you find your psychologist
Does your relationship need help?
It's difficult to talk about your most private matters with a total stranger. At the same time, a neutral, compassionate outsider can often bring a valuable perspective to your relationship troubles. A counselor with experience in lesbian issues will understand the unique struggles you face.
How can online lesbian couples therapy help you?
Couples counseling can teach you important relationship skills.
Improve communication: The ability to communicate clearly with your partner is crucial to a healthy, happy relationship. Even if you think you have good communication, something has clearly broken down. If you're constantly fighting over minor things, it's because you haven't faced the actual, underlying problems. Working with a therapist can help you do that in a calm, constructive way.
Resolve sensitive issues: Problems with sex and money are the two biggest reasons relationships fail. If you're constantly fighting about these or other sensitive topics, a counselor can help you speak openly and without conflict.
Clarify your feelings: Are you unsure about whether you want this relationship to work? Do you think your problems are too big to overcome, even with therapy? Does one of you want this relationship to succeed more than the other? Talking with an experienced, knowledgeable therapist can help you both determine the path you want to take.
Deepen your connection: One of the greatest benefits of therapy is its ability to deepen your emotional and intimate connection. If you feel the spark has gone out of your relationship, therapy can give you tools to light the spark again. When you start couples counseling, you focus on your relationship. This can strengthen your bond and help you fall in love with your partner again.
How to find the best online couples therapy for same-sex couples
Can you really find therapists who specialize in couples counseling and the unique needs of lesbians? Yes, they are available online at ReGain and Pride Counseling. These online networks can connect you with a counselor who has the approach and the experience you need.
What kind of therapists work online?
The training and experience of online therapists is the same as they are for in-person therapists. Many of them maintain private practices in addition to their online work. ReGain and Pride Counseling thoroughly vet and background check their counselors to ensure only the most qualified therapists are part of their referral services.
Like traditional therapists, online counselors are fully trained, licensed and accredited by the state. They have master's doctorate degrees in counseling, psychology or social work. They are highly qualified and able to help with a wide variety of mental health concerns.
You can also find therapists who use a specific approach to counseling. If you want spiritual, holistic, cognitive-behavioral or psychoanalytic therapy, you can find someone who uses those techniques. You can find therapists who are trained in working with gay and lesbian clients and understand your concerns.
Is online therapy as good as traditional therapy?
Some people are unsure whether online counseling will work as well as traditional, face-to-face therapy.
Advantages of traditional lesbian couples therapy:
Some people feel more committed to therapy if they must make time to go to an appointment.
A counselor can get a sense of how you interact as a couple.
Your employer's employee assistance plan may cover some fees.
Disadvantages of traditional therapy:
It is expensive. Average costs in a medium to large metro area can run $200 an hour or more. Even with insurance, you may have to pay at a large part of the fees.
You must schedule appointments at times that may be inconvenient.
There may not be therapists in your area who specialize in working with lesbian couples.
You must drive or take transportation to the appointment.
Missing appointments can set your therapy back, and you may be charged for missed appointments.
If one of you is reluctant to attend sessions, the cost and inconvenience make it hard to overcome their resistance.
Advantages of online lesbian couples counseling:
You have access to a huge network of highly qualified, compassionate counselors.
Counselors are available 24-7, and you can get help any time by using messaging or online rooms.
Online services allow you to stay completely anonymous. You don't have to use your real name.
Connect to your counselors from any internet-connected device.
It is much more affordable. Your weekly cost at ReGain or Pride Counseling is less than the hourly cost for most traditional therapists.
You can find a therapist who meets all your requirements.
It's easy to change your therapist or cancel your subscription.
It's easier to convince a partner or spouse to try online counseling.
Disadvantages of online therapy:
Some sites may not specialize in the type of therapy you're looking for.
Some people are more comfortable in face-to-face settings with a therapist.
What are the best options for online lesbian couples therapy?
Here are the top sites we recommend for online couples counseling.
ReGain
ReGain is a network of therapists who specialize in relationship and marriage counseling. It has the largest online selection of couples counselors, including those who specialize in working with same-sex couples. Joining the service gives you access to an excellent selection of licensed, qualified therapists.
ReGain's website goes beyond referrals. You'll find useful, engaging articles on a wide variety of relationship topics. You can also learn more about what happens in therapy and what to expect from online counseling.
How to get started with ReGain
You can sign up individually or as partners. You begin with a quick online assessment that asks you basic questions about where you live and what kind of therapist you are looking for. If your partner doesn't want to join now, they can join later.
ReGain's algorithm matches you to the right therapist and sends you contact information. All contacts take place on the ReGain platform. The matching service usually takes just a few hours. In rare cases, it may take a day or two. Once you receive your therapist's information, you can choose whether you want to talk using live chat, telephone calls or video calls.
Your ReGain subscription begins when you get a therapist match. It includes access to a virtual room where you can discuss your relationship with your counselor. The room is private and available 24-7 from any internet-connected device. You can ask questions and make observations any time. Your therapist will respond with their feedback.
How ReGain stands out
While other sites have a wide range of therapists, ReGain's unique focus is on couples counseling. It provides support, helpful information and compassionate, caring counseling for all couples.
ReGain is flexible. When you communicate with your therapist, you can use brief, focused interventions or long, in-depth talk sessions. ReGain's therapists are trained to adapt to your changing needs. You may want to combine quick, supportive messages in the virtual room with half-hour video calls. If you would like to change counselors, you always have that option.
Cost of ReGain
Your subscription will cost from $60 to $90 a week depending on the services you use and your location. You will be billed every four weeks to a credit card or PayPal. You can cancel your subscription any time.
Which service is the best choice for lesbian couples?
ReGain is an excellent choice for all couples. However, if you are looking for counselors who specialize in working with the LGBT community, Pride Counseling may be the best option.
Pride counseling
Pride Counseling is the first online counseling service that is specifically aimed at the LGBTQ community. The site accepts people of every gender, orientation and identity. Pride offers help that is always private and discreet.
Pride helps gays and lesbians who are struggling with mental health issues or anything that affects the quality of their lives. Help is available 24-7, and you will find a safe, supportive environment.
How to get started with pride
Begin by filling out a brief online assessment. This only takes a few minutes. Once you do, Pride matches you with a therapist who meets your requirements and is licensed in your state.
It usually takes a few hours to find the right match. If you're not happy with your therapist for any reason, you can request a change.
You can talk to your therapist four ways. Pride uses text messaging, live chat sessions, live phone sessions and live video sessions.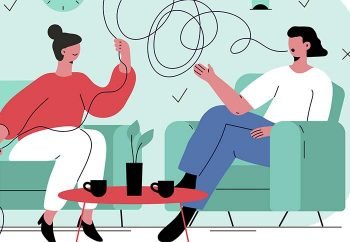 Need someone to talk to ?
We help you find your psychologist
How pride counseling stands out
Pride is the only online counseling service whose therapists have experience with LGBTQ issues and the LGBTQ community. Pride's counselors are experienced, licensed professionals. Each has an advanced degree and at least 1,000 hours of clinical experience in their chosen specialty.
Each therapist has a different focus and a unique therapeutic approach. Pride can match you with a counselor who specializes in same-sex relationship counseling.
Pride offers more ways to communicate with your therapist than many other counseling services. You can choose texts, live chats, phone calls or video calls.
Cost of pride counseling
Your weekly subscription will cost $60 to $90 a week, depending on your location and the therapist you select. You will be billed every four weeks to your credit card, debit card or PayPal account. You can cancel your subscription any time.
Restore your relationship with online counseling
Every relationship encounters roadblocks, but you can restore your bond and enhance your future with help from an online therapist. Online couples counseling for lesbians is an affordable, convenient alternative to traditional therapy. If you're looking for couples and marriage counseling, ReGain is an excellent choice. If you want a highly qualified counselor who specializes in LGBTQ issues, choose Pride Counseling. Couples counseling can help you overcome the obstacles to your happiness.
https://www.amazon.com/s?k=Lesbian+Couples+Therapy&ref=nb_sb_noss_2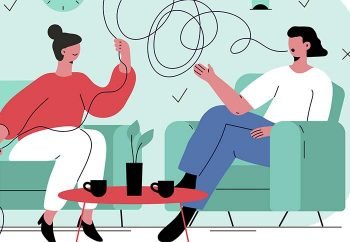 Need someone to talk to ?
We help you find your psychologist