Therapy has helped patients transform their lives for over 100 years, but it's changed a lot during that time. Most of the changes are related to therapeutic methods. For instance, research shows that cognitive behavioral therapy is usually more effective than Freudian psychoanalysis. The most recent change isn't about therapeutic style, though: Online therapy is the newest way to get help. Now that so many people have high-speed internet connections, therapists and their patients don't have to be in the same room. This change allows people to get therapy without transportation, and it gets rid of the need to find therapists locally.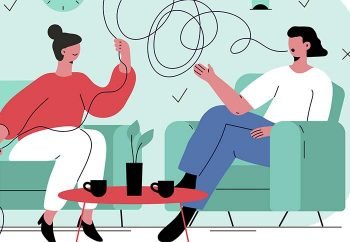 Need someone to talk to ?
We help you find your psychologist
Findyourtherapy
In Findyourtherapy's own words, this website is an information source. Though it does not provide counseling directly, it offers tons of resources.
Findyourtherapy pros
Findyourtherapy offers a wealth of information that you might not find elsewhere. It provides education on how to find counseling regardless of your situation, needs, or identity. You can read about how to find any type of therapist: Catholic counselors, bisexuality-focused counselors, and more. Findyourtherapy also offers reviews of various online therapy options.
Findyourtherapy cons
As mentioned above, Findyourtherapy doesn't offer counseling — it just helps you find it. This can be beneficial if you're unsure where to start in your therapeutic journey. Findyourtherapy does link to BetterHelp's page, where you can sign up for counseling.
Talkspace
Talkspace offers therapy through text and video chats. To find your therapist, you'll fill out a questionnaire about you, your life, and your goals. A licensed therapist will use your questionnaire to pick potential counselors that meet your needs. You'll receive several options from which to choose. If none of the suggested therapists seem right, you can ask to see more options.
Once you've chosen a therapist, you can either text your therapist or have video calls. You're allowed to text any time you want, though you might have to wait for a response.
Talkspace pros
You can work with licensed, accredited, experienced therapists who have 3,000+ hours of clinical experience.
Talkspace does background checks on every therapist.
The site includes a how-to video to help you get started.
The website and app are simple to use.
You can contact your therapist whenever you want.
There are various plans at different price points.
Talkspace accepts several insurance plans.
You can get individual therapy or couples counseling.
Talkspace cons
Minors can't receive therapy without parental consent.
There's no free trial.
BetterHelp
Like with Talkspace, BetterHelp starts you off with a questionnaire. You can share your counselor preferences, including preferences related to things like gender, age, and religion. This allows you to pick a counselor whose life experience seems relevant to your issues.
BetterHelp will then match you with a therapist.
The process could take as little as a few hours or as long as a few days. Communication options include speaking to your therapist through a chat room, live chat, phone chat, or video chat. You can message them any time, but your therapist might take some time to respond.
BetterHelp pros
You'll receive care from licensed, trained therapists with master's or doctorate degrees and 2,000+ hours of counseling experience.
You can stay anonymous with your counselor.
There aren't any restrictions on how often you message your therapist.
It's easy for you to switch to a new therapist if you find the first one unsatisfactory.
It's easy to use the website and app.
You can try it out through a free seven-day trial.
BetterHelp offers individual therapy, couples counseling, and family therapy.
You can find plans at various price points.
BetterHelp cons
BetterHelp only accepts a few insurance plans.
You don't have any control over the final therapist selection process.
7 Cups
7 Cups advertises itself as a free therapy platform. That, however, is not the entire story. You can't get free counseling from licensed therapists at 7 Cups. If you don't want to pay, you'll be limited to chatting with volunteers that 7 Cups calls "listeners."
For this reason, 7 Cups is actually two separate services under one name. With the paid version, you can indeed communicate with a licensed therapist. Nonetheless, this website is primarily a support community. 7 Cups trains their listeners, but the training is not extensive: Volunteers only have to take a short online class and pass a quiz.
This website has the lowest customer satisfaction rating of all the options listed here. Many people feel they don't benefit from talking to untrained volunteers. Others note that, unlike most online therapy websites, 7 Cups only provides counseling through text. For that reason, 7 Cups is not as similar to in-person therapy as you might like.
7 Cups pros
Volunteer listeners are available 24/7.
There are chat rooms for specific mental health issues.
Paid therapy starts at $150 per month.
You can read self-help guides.
The site has a mental health question and answer section.
7 Cups cons
Volunteer listeners are not professional.
There's no free trial for the paid version.
7 Cups doesn't accept any insurance.
You can only communicate with your therapist through text.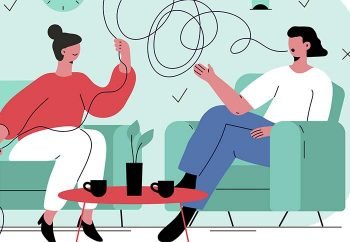 Need someone to talk to ?
We help you find your psychologist
My online therapy
At My Online Therapy, you fill out a questionnaire to help match you with a therapist. You can then browse therapist profiles and choose your favorite. Therapists are HCPC registered clinical and counseling psychologists.
My online therapy pros
You can find both individual therapy and couples therapy.
Counselors have experience in a range of therapeutic styles.
You can attend your sessions through a website or app.
The website has an informative self-care section.
You can find articles with mental health advice.
It's only $75 per week for the text-only Daily Coaching option.
My Online Therapy accepts some insurance plans.
My online therapy cons
You can't message your therapist between appointments unless they agree to it.
At $99 per 50-minute appointment, the cost can add up quickly.
The Daily Coaching option doesn't accept any insurance plans.
Which online therapy website would help me the most?
The right therapy platform for you depends on your priorities.
Price
If you have limited funds, you might feel tempted to choose the least expensive option. For someone without insurance, 7 Cups is the winner in this category. On the other hand, many customers don't find 7 Cups helpful.
Alternatively, My Online Therapy's Daily Coaching option is less expensive than what you'll find at most other websites.
You'll also want to consider whether your health insurance will cover part of your payments. BetterHelp, Talkspace, and My Online Therapy all accept selected insurance plans.
Frequency
Do you want once-a-week therapy, or do you need something more? Talkspace and BetterHelp are the clear winners for anyone who wishes to contact their therapist whenever they please. They also offer plans that include multiple appointments per week.
With My Online Therapy, you pay on a per-appointment basis. You can make more than one appointment per week, but the cost will add up.
Qualifications
What qualifications are you looking for in a therapist? All of these websites offer access to professional therapists, but some are pickier than others. Talkspace's 3,000+ hours of clinical experience requirement is the most stringent, though BetterHelp comes in at a close second.
My Online Therapy's counselors are highly trained, though the website doesn't specify whether they must have a certain number of clinical hours before joining the site. The therapists here also work in teams, so your therapist might receive help from other My Online Therapy counselors.
7 Cups requires paid therapists to have at least two years of clinical experience.
Communication method
Video calls are very similar to in-person appointments, so they might be the most clinically useful option. 7 Cups doesn't offer video therapy, so you can take that site out of the running if you want video calls.
Reviews
Before you choose which site to use, you'll benefit from reading what customers have to say. Reviews might give you information that you couldn't easily find any other way. For instance, 7 Cups doesn't advertise its low customer satisfaction rate, but reviews of their service point it out.
Conclusion
Online therapy isn't always the right solution, but it might be right for you. We all need help sometimes, and online therapy is the most convenient way to get it. Once you choose the right platform, remember to put your all into therapy. As any experienced therapist can tell you, progress requires work from both the therapist and the patient — but at least you won't have to work hard to find a counselor or get to their office!
https://www.onlinetherapy.com/free/
https://www.healthline.com/health/our-top-10-online-therapy-picks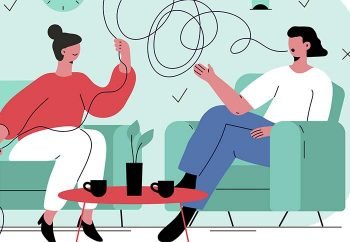 Need someone to talk to ?
We help you find your psychologist