No matter how much you love and cherish your spouse, marriage always poses certain challenges. Living alongside another person, a unique individual with a set of habits, attitudes, and opinions that differs from your own, is bound to produce points of tension. To smooth the road and overcome occasional issues, it's vital that your relationship is founded upon love and mutual respect. It's also important to communicate honestly and openly. If communication is lacking and constant strife is pulling you apart, it might be time to consider professional counseling.
For practicing Christians, there's no better solution to marital struggles than pursuing a faith-based counseling program. If faith is a major component of your worldview, then it probably plays a major role in your marriage. A Christian counselor will have the spiritual knowledge and Biblical background to give you sound marriage advice that's based on faith.
In the internet era, there's no need to travel far and wide in search of a qualified Christian counselor. Faithful Counseling, an online service renowned for its professionalism and effectiveness, provides top-of-the-line couples counseling through a digital format. By working with a Christian counselor on the platform, you can strengthen your relationship while reaffirming your belief in Christ.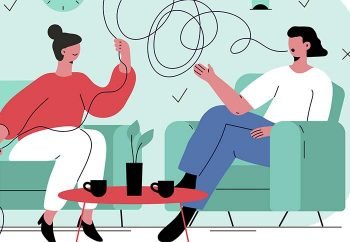 Need someone to talk to ?
We help you find your psychologist
The best faith-based marriage counseling service: Faithful Counseling
Faithful Counseling's talented therapists and accommodating platform make it the best option for faith-based counseling online. You can use the service to regularly speak with an experienced, accredited counselor who has substantial knowledge of the Christian faith. As you and your partner communicate with your counselor, you'll discover the underlying issues in your marriage. From there, the counselor can give you expert recommendations for enhancing your sense of shared understanding and strengthening your relationship. After just a few weeks of online counseling, you should find it easier to overcome the obstacles in your marriage and build an enduring partnership before the eyes of God.
How does it work?
As a subscription service, Faithful Counseling allows clients to pay on a weekly basis. You can use the platform for as short or as long of a time as you choose, giving you the power to determine how many weeks of counseling you need. As long as you maintain your subscription, you'll be able to access your assigned counselor.
When you first sign up for Faithful Counseling, you'll explain who you are and what you're hoping to get out of the process. The platform will use your responses to match you with a marriage counselor who specializes in the specific issues you're facing. If you're not pleased with your assigned counselor, you can request a change at any time.
Your subscription will officially begin when you're granted access to your counselor. From this point on, you'll be able to talk with the counselor through the communication methods provided on the platform. Faithful Counseling offer clients four methods of remote communication:
Video conferences
Phone calls
Live chats
Instant messages
While video conferences and phone calls must be arranged ahead of time, you can use the live chat and messaging features whenever you want. You'll never be forced into a form of communication you're uncomfortable with. If you prefer actual conversations, you can make regular use of the phone and video features. If you enjoy the convenience of a quick memo, you can make instant messaging the cornerstone of your time on the platform. All that matters is that you and your spouse find an effective way to communicate regularly with your therapist.
The counseling itself will consist of in-depth discussions on the nature of your relationship. Both partners will share what they're experienced and how it makes them feel. The counselor will ask pointed questions, seeking to uncover hidden dynamics while promoting a fruitful discussion. As both spouses come to a greater understanding, they should have an easier time resolving the issues plaguing their marriage.
Being a Christian service, you can expect the counselors on Faithful Counseling to regularly invoke God, the Bible, and other religious themes. If you and your spouse are people of faith, this spiritual component should strengthen the effects of the counseling. By touching on the power of God and morality as laid out in the Bible, your therapist will ensure that all solutions you come to with your spouse are fully grounded on a bedrock of faith. If this sounds like the type of service that would improve your marriage, sign up for the platform as soon as you can.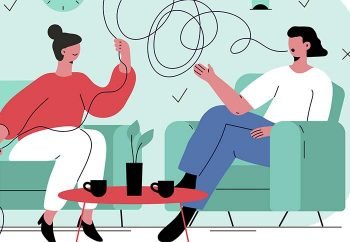 Need someone to talk to ?
We help you find your psychologist
What makes Faithful Counseling's faith-based counseling stand out?
Of all the remote therapy platforms available on the internet, Faithful Counseling does the best job of making Christian counselors readily available. When you have a subscription to the service, you can count on receiving the regular attention you're after. Everything about the platform is geared towards the needs of the client, ensuring that counseling brings meaningful results. With great counselors who know how to use the Bible to improve a marriage, Faithful Counseling is the obvious choice for online Christian counseling.
Fantastic counselors
Faithful Counseling prides itself on offering counselors who are fully accredited, spiritually informed, and consistently available. By combining a knowledge of psychology with an in-depth understanding of faith, the therapists on the site are perfectly placed to help a Christian couple reinvigorate their marriage. While the platform's counselors operate as independent contractors, they've been fully vetted by Faithful Counseling to ensure they meet the company's rigorous standards. This means you can count on the platform to match you with a talented, experienced therapist.
Biblical approach
The folks at Faithful Counseling understand the importance of faith in the life of a practicing Christian. That's why they provide marriage counseling that draws direct inspiration from the Bible. As a Christian, you need counseling that references the moral code you live by. If the Bible informs your worldview, you'll be much better off with a counselor who can reference the stories, lessons, and perspectives you hold dear. With Faithful Counseling, you can always trust your therapist to work within the context of scripture.
Constant access
At its best, marriage counseling should be an integrative experience. Faithful Counseling's remote format allows you to blend your therapy sessions with the rest of your life. You can communicate with your therapist whenever you have time throughout the week, scheduling phone calls and video chats during off-time and sending quick messages during breaks. This constant accessibility allows you to enjoy a comprehensive therapy experience without disrupting your weekly routine.
Flexibility
The ability to use Faithful Counseling throughout the week gives you the flexibility you need to make the platform work for you. Instead of having to stick to a rigid schedule, you can adjust your interactions with your therapist according to your other commitments. By changing your counseling routine on the fly, you'll make therapy a painless, stress-free endeavor.
Professionalism
Faithful Counseling is a reputable company that makes a point of doing right by its clients. You can count on receiving exceptional service as long as you're working with the platform. Not only does the company commit to excellence in all its dealings, but it also makes sure its business practices are ethical and fair. You won't be charged for your subscription until you're actually matched with a therapist, and you'll be free to change counselors whenever you choose. These policies ensure that you'll have a positive experience on the platform.
Privacy
When you're discussing something as delicate as marital issues, you want your privacy to be totally guaranteed. Faithful Counseling goes above and beyond to ensure all your personal details are kept secure. Messages on the platform are expertly encrypted, and your contact information will remain securely stored away. As consummate professionals, the therapists are also entirely trustworthy. They've been working as counselors for years, and they take their commitment to confidentiality seriously. When you know that what's said on the platform will stay on the platform, you will feel comfortable enough to really open up. By sharing the most intimate details of your marriage without hesitation, you will make it easier for everyone involved to have a productive discussion and make noticeable progress.
Pricing
You will pay between $60 and $90 for your Faithful Counseling subscription. Payment options include credit cards and Paypal, and the system charges you automatically every four weeks. There are no extra charges for interacting with your therapist, meaning you're free to use the platform as extensively as you'd like.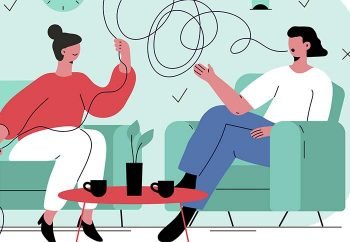 Need someone to talk to ?
We help you find your psychologist
Conclusion: Try Faithful Counseling for spiritual marriage counseling
Maintaining a healthy relationship requires a lot of hard work. No matter how much effort both people put into the relationship, tension is still likely to arise. For practicing Christians who want to get their marriage back on track, faith-based couples therapy from Faithful Counseling is a wonderful resource. The therapists are as clinically knowledgeable as they are spiritually sound, and the platform makes it easy to reach out to them. You and your spouse can use the service to engage in the type of profound spiritual conversations that will ultimately help you strengthen your marriage. To start working with a Christian counselor who's perfect for your situation, sign up for Faithful Counseling today.
https://www.amazon.com/s?k=Biblical+marriage+counseling&ref=nb_sb_noss_2
https://www.amazon.com/s?k=Biblical+marriage&ref=nb_sb_noss_2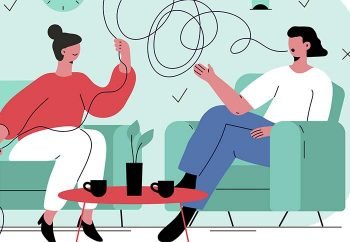 Need someone to talk to ?
We help you find your psychologist