Marriage is a unique type of partnership that's unlike anything most newlyweds have experienced. Sharing a life with someone requires a mutual understanding and healthy patterns of communication. If you don't enter the marriage with the right mindset, no amount of love will prevent tension from developing.
Premarital counseling can help engaged couples prepare properly for their upcoming marriage. Sessions focus on the best ways to foster communication and overcome problems before they get out of hand. By learning important strategies ahead of time, you'll give yourselves an advantage in the struggle to maintain a healthy relationship.
For busy couples who don't have time for traditional counseling, online therapy provides a convenient alternative. You can use a digital platform to speak regularly with a remote counselor. The online sessions mirror traditional counseling in substance, and you'll receive all the same benefits. In today's hectic world, there's no better way to prepare for the joys and challenges of life as a married couple.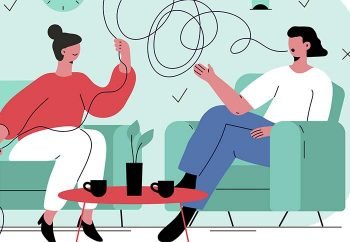 Need someone to talk to ?
We help you find your psychologist
Online premarital counseling: The pros
There are many excellent reasons to sign up for premarital counseling. For one thing, the sessions will help you prepare for a number of the inevitable challenges ahead. You might think the strength of your love will protect you from arguments or tension, but affection can't make two people agree with each other all of the time. Premarital counseling will give you the communication tools you need to get through difficult moments.
Premarital counseling will also give you a chance to address certain coming issues ahead of time. As you build a life together, you're going to need to reach compromises around all sorts of subjects, from personal finances to sex. During your time with a counselor, you can discuss how you'll confront these issues down the road.
The remote format of online premarital counseling is also an advantage for many couples. Instead of having to physically travel to a counselor's office, all you'll have to do is log onto an online platform. Many services even allow each half of the couple to participate from separate locations. If you and your partner live apart or suffer from overbooked schedules, online counseling might be the only viable option.
Online therapy offers a lot more flexibility than an in-person practice. Most platforms allow you to contact your counselor throughout the week. You should also be able to adjust your weekly schedule to make room for outside obligations. All things considered, online counseling is the best option for couples on the go.
Online premarital counseling: The cons
While online premarital counseling is a great option for most engaged couples, some folks might prefer in-person sessions. Imagine, for example, that you or your partner are particularly bad with technology. Counseling platforms are relatively simple to use, but some folks struggle with almost any type of online service. If you think navigating the site could be a problem, then online counseling might not be for you.
Some people are also averse to digital forms of communication. While video calls and messaging platforms are perfectly acceptable for speaking with a counselor, you might find that nothing adequately replaces the intimacy of an in-person conversation. Maybe eye contact and hand gestures are especially important to you or your partner. In that case, it's best to seek a traditional counselor with a physical office in your community.
Finally, it's worth remembering that you'll need internet access to use a digital counseling service. If getting online is impossible for you or your partner, then you'll have to find an alternative method.
Getting the most from your counseling sessions
Counseling isn't a passive activity. If you really want the sessions to be productive, you'll have to do your part. The best counseling clients are committed, proactive, and honest. If you and your partner bring the right attitude to the process, you'll be rewarded with all the advantages that premarital counseling can bring.
First of all, it's vital that everyone involved commits entirely to the process. A hesitant or resentful participant will only poison the sessions. If only one half of the relationship is interested in counseling, it's best to hold off until the second partner comes around.
Once you've decided to commit to the process, both parties should do what they can to keep an open mind. While a touch of skepticism is natural, you should try to give your therapist the benefit of the doubt. Writing activities off as stupid will only render them ineffective before they've even begun.
It's also important that both partners strive for honesty in their conversations with the therapist. It's normal to grow reticent when discussing sensitive topics, but the process only works if everyone does their best to tell the truth. A therapist is a trustworthy confidant, and they can only help if they know what's actually going on.
Part of being an active participant in counseling is raising specific topics of conversation that are especially important to you. Throughout the week, you and your partner should make note of the issues you want to discuss. Maybe you've had a fight that you'd like to clear up, or perhaps you were both wondering about the best way to deal with a certain situation. Whatever comes up, try to be as descriptive as possible when seeking the counselor's opinion. Only by making the situation clear will you be able to receive an adequate response.
To really get the most out of counseling, you need to do your assigned homework. You might only interact with your therapist for an hour a week, but you should be applying their recommendations every day. If you do extra work on your own time, the effects of the counseling will ripple outward to positively impact your entire life.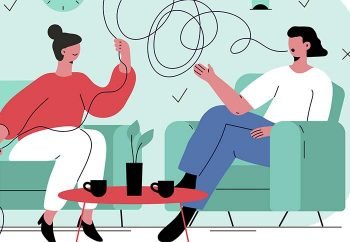 Need someone to talk to ?
We help you find your psychologist
Check out Findyourtherapy for online premarital counseling
To learn more about receiving premarital counseling online, check out the Findyourtherapy website. With countless articles and other psychology-related materials, the site is a goldmine of useful information. Clicking through the pages, you'll be able to read about popular online counseling platforms and plan your upcoming therapy. You'll also receive all sorts of tips for improving your mental health and getting the help you need online.
In this day and age, it would be foolish to overlook the internet as a source of valuable information. Sites like Findyourtherapy help consumers like you find the products and services that make their lives better. If you're interested in online premarital counseling, Findyourtherapy is the place to continue your journey.
Conclusion: Give online premarital counseling a try
In the excitement over an impending marriage, many engaged couples fail to prepare properly for the difficulties that lie ahead. You can lay the groundwork for a long, happy marriage by participating in premarital counseling while you're still only engaged. A trained therapist can teach you proven strategies for overcoming obstacles and maintaining a healthy relationship. With online counseling making the process more accessible than ever, there's no reason not to give it a try. To learn more about what premarital counseling can do for your relationship, check out Findyourtherapy today.
https://www.brides.com/story/issues-you-will-discuss-in-premarital-counseling
https://www.mayoclinic.org/tests-procedures/premarital-counseling/about/pac-20394892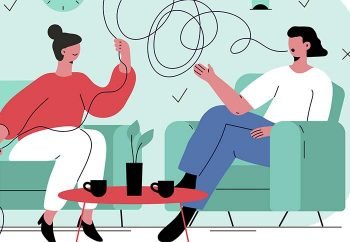 Need someone to talk to ?
We help you find your psychologist