Black couples searching for counseling options have several ways to help get their marriage back on the right track. Many of these counseling sessions encourage couples to manage problems that negatively affect the relationship's health.
Unfortunately, finding the right therapist or counselor can be challenging, especially for those issues that affect African American couples. In some cases, if any marriage issues are left unresolved, it can cause a breakdown in the partnership. With that, both individuals might feel it is time to dissolve the union. For that reason, you want to find a marriage counselor who has the same life experience and can offer the best advice to heal your marriage.
In many situations, it can be a challenge to find the right counselor or therapist that focuses on the needs of African American couples. Many people stay away from online options because they believe there is no personal interaction in the session. However, there are some online platforms where Black couples can find a qualified therapist. These professionals will focus on the couple's emotional needs while addressing any other issues in the marriage.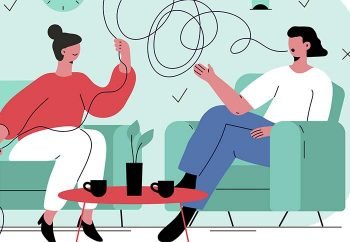 Need someone to talk to ?
We help you find your psychologist
ReGain offers the best online black marriage counseling
ReGain is an online counseling platform that specializes in addressing the needs of couples. In 2016, the company was founded. It offers discrete, convenient, and affordable access to licensed therapists and counselors. All of the sessions can be accessed from a smartphone or computer.
ReGain helps couples who are facing marital or relationship issues. All the therapists are accredited and licensed. Along with mental health therapists, you can find clinical social workers, professional counselors, and psychologists on the platform. Every mental health professional must have a master's or doctorate degree to counsel any individual or couple on the site.
ReGain's online platform is helpful for Black couples who might not feel connected with counselors in their area. You can quickly find a therapist who can set up a convenient appointment at an affordable price. This online platform is home to a large number of licensed Black mental health counselors, therapists, and psychologists in the country. With a few easy steps, you can begin the journey to a healthier marriage and improved mental health.
A few of ReGain's african american marriage counselors
ReGain is one of the top online platforms offering licensed marriage counseling. If you are an African American couple looking for the right fit to help on this difficult journey, ReGain is an excellent choice. Here are a few of the licensed and experienced Black counselors you can find on the platform.
Jude Austin
Dr. Jude Austin is a Licensed Professional Counselor (LPC) in Virginia and Texas. He is also a nationally certified clinical mental health counselor specializing in marriage and family therapy.
With his Ph.D. in Counselor Education and Supervision, Dr. Austin has helped many African American couples better communicate with each other and reintroduce intimacy into their busy lives. In addition to that, he is known to help with fatherhood and men's issues.
If you would feel better with a male counselor, Dr. Austin might be the best choice on the platform. While he focuses on marriage issues, Dr. Austin can also help individuals navigate through separation and divorce.
Jessica Balmir
Since 2012, Jessica has been offering marriage counseling and family therapy in the New York area. Jessica focuses on helping African American couples make lasting and meaningful changes in their relationship. Her warm approach can help clients deal with parenting issues, grief, addiction, anger management, career changes, and intimacy-related problems. She helps clients through motivational interviewing and cognitive behavioral therapy methods.
Jacqueline Bautista
Another Black licensed marriage and family therapist is Jacqueline Bautista. With over 17 years of experience, she has helped couples recover from an extensive range of problems, such as anxiety, depression, emotional abuse, parenting issues, and relationship problems. Along with motivational interviewing, she also uses solution-focused and cognitive-behavioral methods to help couples work through these challenging times.
Rabiia Ali
With her Bachelor's degree in African American studies, Rabiia focuses on issues that affect a family or marriage. She specializes in trauma recovery and focuses on dialectical behavioral therapy. While she has worked with many traditional families, Rabiia's former clients include Wiccan, Muslim, and LGBTQIA community members.
She also has extensive experience working with those clients diagnosed with bipolar I and II, major depressive disorder, borderline personality disorder, dissociation, and schizophrenia. Rabiia can help clients with domestic violence education and anger management therapy.
What is ReGain and how can it help?
ReGain is an online counseling platform that specializes in mental health issues related to marriage. This online platform is a subscription therapy service that will match you with a counselor. You can continue on the platform for a few sessions or over a long period of time. With the format, these counseling sessions offer plenty of flexibility to fit into anyone's schedule, and it allows you to seek mental health help on your own terms. You and your spouse can communicate with the therapist or counselor from a private chat room. Plus, you can send messages at any time. With this dynamic, you can find a pace that suits your habits, schedule, and needs. Sign up for the platform today if you are searching for a Black marriage counselor to help you through these rough times.
Here is a look at how ReGain can work for you.
Easy registration process
When you first sign up for the platform, ReGain will ask for some background information from you. You can describe those current issues that are affecting your marriage. Along with that, take time to specify the type of counselor that you want to find. All that information is used to choose the best candidate for your therapy session. If you are not happy with the match, you can always request to be matched with another mental health professional.
Access to private sessions
After you have been matched, you will be given access to a private chat room where you can communicate with your counselor. Think of this digital space as the therapist's office. You or your spouse can leave messages for the counselor at any time. The therapist will work to respond to them promptly. In some cases, you may exchange several messages throughout the day. However, in most cases, the counselor will arrange a time for a session.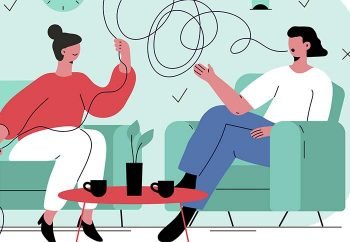 Need someone to talk to ?
We help you find your psychologist
ReGain's Black marriage counseling sessions stand out from the crowd
ReGain's online marriage counseling platform stands out from the competition in many ways. If you are not convinced, here are some examples of the exceptional service from ReGain.
Professional and Licensed Therapists
ReGain makes it easy to find African American therapists for your marriage needs. There are clinical social workers, family therapists, professional counselors, and licensed psychologists on the platform. They must have a minimum of three years of counseling and have completed 1,000 hours of work experience.
Focused on the needs of black couples
Whether you have disagreements with child-rearing or mismatched libidos, ReGain has therapists who understand these issues. By attending an online session, you can learn the tools to help with communication, intimacy, and boundaries. With ReGain, you and your partner will feel respected and understood. Plus, with a large number of African American counselors on the site, you can find someone who knows the difficulties facing Black couples in these stressful times.
Convenient and flexible sessions
ReGain gives you the flexibility that you cannot find anywhere else. You will be able to discover a therapist for your needs. All sessions can take place from a video conference call, phone call, or live chat. You can even use a tablet, laptop, or smartphone to speak with your therapist. There are no worries about running late for an appointment or having to reschedule. These sessions are scheduled at your convenience. In addition to that, you can set up meetings to answer your specific needs. Whether you want shorter sessions throughout the week or need an extra-long discussion, there is a therapist who will be happy to help you and your spouse.
Your privacy is protected
Many people don't sign up for counseling because of privacy issues. However, with ReGain, your privacy is protected, and all sessions are discreet. Meetings with the therapists are encrypted and protected. All of your credit information is protected, and you can even sign up with a nickname. No one ever has to know that you are receiving counseling sessions for your marriage issues.
ReGain's pricing
ReGain offers a monthly subscription that costs around $40 to $90 per week. With that, you can freely use the platform to message your therapist for an unlimited amount of time and speak about any marriage issues. Those costs are half of a traditional therapist session. You can pay for the counseling with a major credit card or PayPal. In addition to that, you can cancel at any time.
Final word
ReGain makes it easier than ever to find African American marriage counselors for your relationship issues. From the comfort of your home, you can easily connect with a qualified and licensed therapist. All of your information is safe, and sessions are discreet. There is no reason to wait to find the solutions to your marriage problems. If you want a professional online mental health platform focusing on African American marriages, make sure to choose ReGain.
https://www.va.gov/black-hills-health-care/health-services/
https://www.mentalhealth.va.gov/communityproviders/veterans-family.asp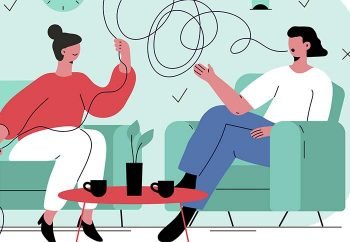 Need someone to talk to ?
We help you find your psychologist