If you feel extremely shy meeting new people or your heartbeat rises when called on to answer a question, you may be suffering from a social anxiety disorder. While it is pretty normal for people to feel awkward under such conditions but excessive fear of being judged by others and self-consciousness is not normal.
Research suggests that nearly 7% of Americans suffer from the condition. It is a matter of concern because social anxiety disorder limits your ability to reach your full potential. In the long run, the anxiety makes it hard to make new friends, communicate with others, perform day-to-day activities, and excel in your career.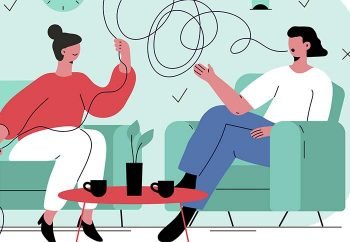 Need someone to talk to ?
We help you find your psychologist
What exactly is social anxiety disorder?
Social anxiety disorder is a disturbing feeling of apprehension and uneasiness, which prevents people from socializing with others. Also known as social phobia, it makes a person nervous around others. The apprehension compels people to think that everyone around them is watching and judging their actions.
While it is natural for most people to become anxious in certain situations, social anxiety disorder creates a strong sense of foreboding, which is difficult to control. The disorder often goes undetected at an early age. At the time, youngsters were often shy and continue to demonstrate unnatural behavior leading to their teenage years. It is mostly at this stage of life that social anxiety disorder starts affecting a person's daily life.
According to the Anxiety & Depression Association of America, anxiety usually starts at the age of 13 years and it's common in both men and women. Despite the struggle to cope with the situation, it sometimes takes more than 10 years for some adults to seek help.
It is important to understand that shyness and social anxiety disorder are entirely two different concepts. Shyness is a perfectly normal trait, which doesn't restrict a person. In contrast, if there are prolonged episodes of extreme shyness, extending beyond six months, then this is a sign of social anxiety disorder that requires immediate attention.
Performance anxiety is also a type of social anxiety disorder. As the name suggests, it prevents people from taking part in sports, participating in a stage performance, giving presentations, or playing a musical instrument. The disorder makes the performer think that everyone is eager to judge them and the judgment will affect how the people in the audience will interact with the person.
Here are some signs to observe:
You experience excessive sweating, rapid heartbeat, and the feeling of numbness when talking to a group of people.
Stiff body posture and little eye contact. Sometimes, speaking in an inaudible low tone is also a sign of nervousness.
If you have problems talking with people you don't know even when you wish you could speak to them.
When you feel nausea, stomach cramps, and your mind going black for no apparent reason.
You restrict yourself at home to stay away from people and crowded places.
Feel that people are always watching your actions and judging you.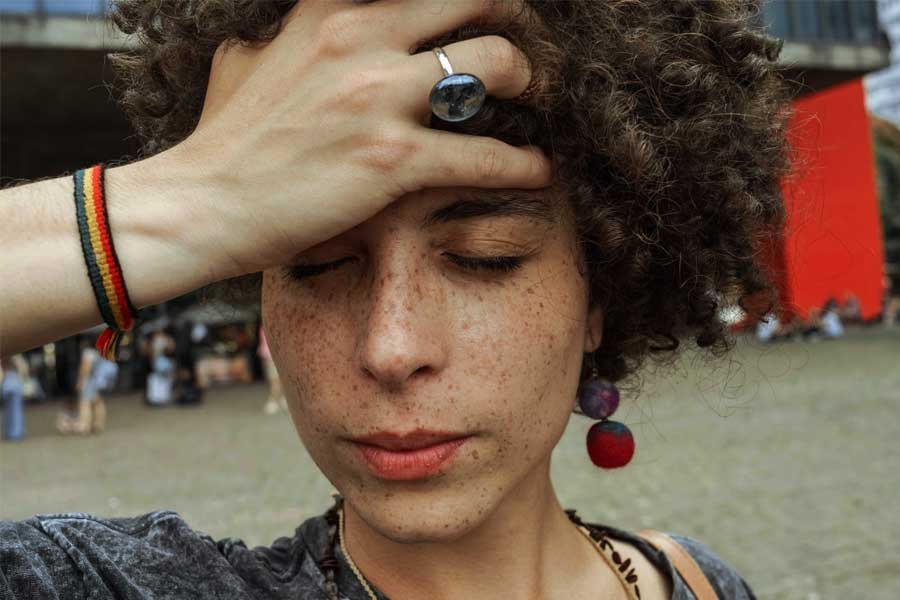 Social anxiety treatment online
Traditionally, the only way for a person to get the treatment was through face-to-face interaction. In some cases, people would need to travel very long distances to find a suitable therapist. As the technology improved, most individuals started using telephones to get advice. Things have changed again as these days online treatment is preferred by many as the most convenient and cost-effective solution to traditional methods.
There are a lot of highly reputable medical providers that offer online therapy sessions. You can easily find them using the Internet. For instance, typing the keyword "online therapy sessions" on Google will show plenty of relevant results. Do not take everything for granted. Instead, take your time to go through the website and try to judge a provider based on its history, reviews, and reputation.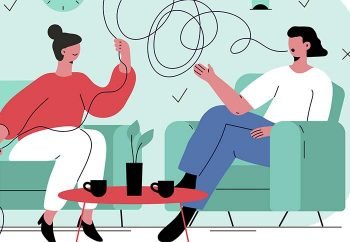 Need someone to talk to ?
We help you find your psychologist
Is online therapy as effective as traditional therapy?
Since the widespread use of the Internet, researchers are busy exploring the impact of telemedicine and online treatment. At the moment, there is enough clinically proven data to suggest that online therapies are as good as any traditional face-to-face methods.
In the future, an increasing number of individuals will likely prefer online therapy due to its time-saving and cost-effective proposition. Besides the efficacy and value, the following are a few other important benefits of online social anxiety therapy:
Benefits of online therapy
Online therapy is super-convenient for people living in remote areas.
It complements our busy lifestyle enabling individuals to attend multiple therapy sessions without spending substantial time on the commute.
Online therapy platforms allow participants to use their nicknames instead of revealing their identity. This helps protect privacy.
Treatment on the Internet is extremely effective for individuals who are already anxious about social settings. It means that you don't need to interact with other people - at least, not in the beginning.
Scientific studies have shown that it is easier for people to share personal information and talk about their problems, online.
The flexibility in selecting the desired time slot makes it easier to schedule an online therapy session.
There is generally a larger pool of qualified therapists available online. You can work with the provider to select a therapist of your choice.
Online therapies are comparatively cheaper than traditional methods.
Help is available 24/7 through phone, live chat, and instant messaging.
But i don't think i can afford help
If you're worried about financial constraints resulting from the expenses of therapy, then online treatment is a perfect antidote to the problem.
Online therapy costs one-third of the traditional therapy expense. BetterHelp, TalkSpace, and 7Cups, the largest online therapy providers, charge less than $100 per week for a therapy package. The subscription package usually consists of video therapy sessions, 24/7 access to the therapist, and chat sessions, if available.
This is a tremendous saving compared to a traditional therapy, which often comes to more than $200 per session. Besides the cost, there are extra costs associated with fuel and travel expenses.
Online therapy is also a great choice for people who have limited health insurance or the co-payment is too high to afford traditional therapies. If the online therapy platform doesn't accept insurance, you can ask the therapist to provide you with a receipt to submit your claim. In many cases, your insurance company can offer partial out-of-network coverage.
There are other ways to save costs. For example, if you're serious about long-term therapy, then opt for a half-yearly or a yearly subscription package. Based on the chosen online therapy provider, a long-term subscription can save you almost half the price. It means that you may pay less than $50 per week for therapy.
Health benefits don't come cheaper than this ...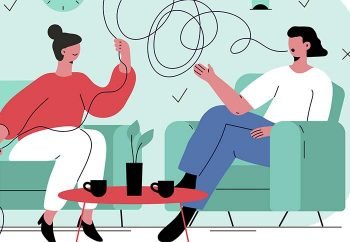 Need someone to talk to ?
We help you find your psychologist
How does social anxiety treatment online actually work?
Treating social anxiety online is no different than traditional therapy. The only major difference is that online sessions are conducted through the Internet.
In traditional therapy, your doctor recommends a therapist in your area. However, online therapy platforms are designed to allow you more flexibility in selecting the therapist. The first step is to subscribe to a therapy package of your choice and then work with the provider to select the therapist.
Online therapy often provides access to hundreds of therapists; therefore, make sure that you chose a therapist based on your comfort level. It's perfectly alright to select a therapist based on your gender, religious beliefs, or orientation. The goal is to make yourself as comfortable as possible.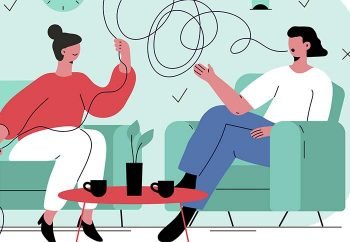 Need someone to talk to ?
We help you find your psychologist
Treatment methods
Psychotherapy is the preferred method to treat social anxiety disorder in the majority of cases. Psychotherapy helps you by focusing on your abilities and changing negative thoughts about yourself. Depending on the condition, therapists may use different psychotherapy techniques to address the problem. For instance, depending on the progress, the therapist can use cognitive behavioral therapy, which gradually assists the patient to confront real-life scenarios.
Several types of medications are also available to treat the problem. These include antidepressants, anti-anxiety medications, and Beta-blockers. Sometimes, herbal medicine is also used but results in the efficacy of alternative medicines are mixed.
Regardless of the method used by the therapist, the success of the treatment depends on your attitude. For most people, the flexibility offered by online therapy is kind of a double-edged sword, which can tempt people to be lazy about their approach. As a result, people often miss online sessions or don't take them seriously. However, if you stick to the schedule and stay on course, online therapy can offer instant results.
Remember, social anxiety disorder is not a quick fix. As a result, you should not judge your progress in days but in months. One way to measure the result is to compare your progress from where you started. It is also practical to evaluate the progress each month.
Final thoughts
Social anxiety disorder is not an illness. It is a mental state that affects millions of people around the world. Proper medical care and therapy can help overcome the anxiety. There are several highly reputable online healthcare platforms, which can help you in your journey to full recovery. Use these platforms to access world-class therapists, who are otherwise inaccessible due to the vast distances one must travel to reach their clinic.
https://www.mayoclinic.org/diseases-conditions/social-anxiety-disorder/diagnosis-treatment/drc-20353567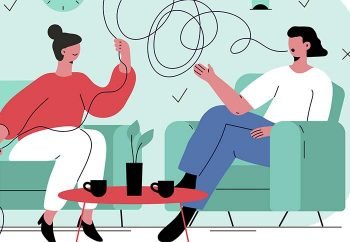 Need someone to talk to ?
We help you find your psychologist