Maintaining a healthy marriage is often one of life's biggest challenges. While sharing your heart and your home with another person can bring tremendous pleasure and joy, it can also cause frustration, anger, and even despair. Luckily, there's a way to combat the negativity in your relationship and accentuate all that makes the marriage special.
Counseling has long been a great method for strengthening relationships. Nowadays, the internet makes this professional assistance more accessible than ever before. Online counseling allows you to communicate with trained, accredited therapists from the comfort of your own home.
While traditional marriage counseling involves both partners, you can engage in counseling even if your spouse isn't interested. Sometimes, just talking about your marriage with a counselor is enough to bring major improvements. There are numerous online platforms offering this type of service, but ReGain is the best of the bunch.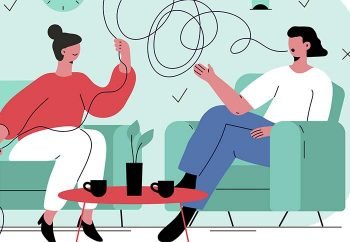 Need someone to talk to ?
We help you find your psychologist
Best platform for marriage counseling without spouse: ReGain
With talented counselors and a user-friendly platform, ReGain has what it takes to offer high-quality marriage counseling. The service's subscription model allows you to pay by the week, giving you access to the platform for as long as you need it. The counselors are all thoroughly vetted, ensuring they have the credentials and experience to offer excellent service. The platform itself, meanwhile, is designed to maximize access to your therapist. When you're using ReGain, you have the flexibility to create the type of experience that works for you.
What is solo marriage counseling?
While marriage counseling typically involves the participation of both partners, you can still gain all sorts of benefits by attending counseling alone. After all, you represent a significant portion of the relationship. While your solo counseling won't affect your partner's behavior, it can give you the tools you need to improve your own contributions to the marriage.
There are many reasons why a partner would hesitate to join in with marriage counseling. Perhaps they doubt the efficacy of the process, or maybe they're simply too busy. Whatever their reasons, you shouldn't try to force them to do something they don't want to do. Such insistence will only exacerbate problems and breed resentment. Instead, give marriage counseling a shot on your own. It might not provide the comprehensive solutions that traditional marriage counseling would bring, but it is still likely to be a positive experience. Sometimes, understanding the relationship from your own perspective is enough to improve the marriage.
How does counseling with reGain work?
ReGain's platform is designed to bring all the benefits of in-person counseling to a digital setting. The first step in the process is to sign up for the service. Depending on availability, you will be matched with a therapist within a few hours or days. Your subscription will begin once this match has been made.
Along with your counselor, you'll be given a private online chat room. This is the digital space in which you can talk with your therapist. You can access the chat room and post messages whenever you want, and your therapist will respond to those messages as quickly as possible. This format allows you to use the platform in whatever way is best for you.
The therapy process typically involves four main components:
You'll start by talking with your counselor about your marriage. The counselor will use their expertise to foster honest, open dialogue.
As the counselor learns more about the marriage, they'll look for the root causes of any problems. Together, you should be able to identify the underlying issues that are responsible for marital instability.
The counselor will use the information you've provided to come up with recommendations. They'll look for ways that you could change your habits or behavior to forge a deeper connection with your spouse.
Once your counselor has shared their recommendations, it's your job to put their ideas into practice. This is often the most difficult part of the entire process. As you seek to act on your therapist's advice, you can keep messaging them for continued support.
This four-step process doesn't always occur in a linear fashion. You're likely to cycle back through the steps as you work to improve your relationship. ReGain's format ensures that you have access to the support you need every step of the way. Sign up for the platform today to take advantage of this effective model.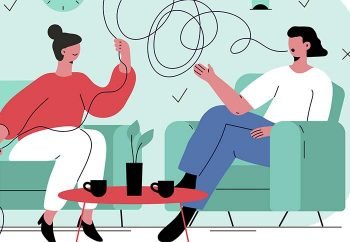 Need someone to talk to ?
We help you find your psychologist
What makes counseling with ReGain stand out?
There are many marriage counseling services available online, but ReGain is unquestionable the best. What sets ReGain apart is the quality of the counselors and the convenience of the platform. Accessing accredited, experienced therapists has never been so simple. With a subscription to ReGain, you can maintain regular communication with a therapist without disrupting your weekly routine.
There are several specific areas in which the company clearly outperforms the competition. Taken together, these strong points make ReGain the obvious choice for anyone seeking individual marriage counseling.
Experienced counselors
The counselors on ReGain's platforms are all experienced professionals with a detailed understanding of their field. They have advanced degrees in psychology as well as licenses from their respective states. To have received these credentials, they all had to spend countless hours studying material and practicing their trade.
The counselors' experience amounts to more than a simple credential. It means they have seen countless cases like yours before. When you tell them what is going on in your marriage, they'll have the first-hand knowledge necessary to accurately assess the case. They can draw from personal experience and clinical studies when offering advice for your relationship. All of this makes it more likely that the counseling process will bring positive results.
Excellent matching system for counselors
For your counseling experience to be a success, you need to work with someone who fits your needs and style. ReGain's system is designed to find a suitable match. When you register for the service, you'll provide some general information regarding your case. ReGain will take this information into account when matching you with a counselor.
In the rare event that a counselor isn't right for a client, ReGain is quick to provide a replacement. This ensures that, at the end of the day, you'll be working with a therapist who meets your needs and expectations.
Availability
ReGain's platform gives you constant access to the online chat room where you communicate with your therapist. This means you can send them a message whenever you choose. Even if they aren't able to respond immediately, you can count on a professional response sooner rather than later.
The constant access to the chat room also gives you the chance to read old messages. This is a distinct advantage that online therapy has over traditional counseling. Sometimes, a therapist's words don't sink in the first time around. With ReGain, you can always go back and reflect on what your counselor has said.
Flexibility
The constant access to your private chat room on ReGain gives you greater flexibility than what's provided by most counseling services. Instead of having to conform to a rigid schedule, you can deal with your therapist whenever you choose.
If you enjoy communicating with your counselor on a daily basis, you can use the chat room for regular messaging. If you'd rather use one block of time for a lengthy conversation, the chat room format is equally effective. ReGain's platform gives you the power to determine the basis of your relationship with your therapist.
Confidentiality
By its very nature, marriage counseling involves the discussion of sensitive issues. For the process to be effective, you need to feel comfortable enough to be totally open and honest. You can only do this if you know your privacy is being protected. With ReGain, you can rest assured that no sensitive information will leave the platform.
ReGain's counselors understand the importance of confidentiality, and the platform allows you to communicate using a nickname of your choice. Your real name and contact information, which you'll provide upon registration in case of an emergency, will remain completely protected within the platform's secure system. All of this will give you the peace of mind to use the system without holding back sensitive details.
Pricing of ReGain's marriage counseling without a spouse
ReGain uses a subscription model with each week of service costing between $60 and $90. You can pay with Paypal or a credit card, and you'll be charged automatically every four weeks. When you're ready to leave the platform, you can cancel your subscription and end the automatic payments. ReGain's fair prices and professional methods set it even further apart from the competition.
Conclusion: Go it alone with ReGain's marriage counseling
Counseling is often the best way to get a wayward marriage back on track. Don't think you can't benefit from therapy just because your significant other isn't on board. Individual marriage counseling is an effective way to understand how you can contribute to a stronger, healthier partnership. With excellent counselors and an effective model, ReGain is unquestionably the best choice for online marriage counseling. To start the process, sign up for the platform today. Before you know it, you'll be actively working toward a better marriage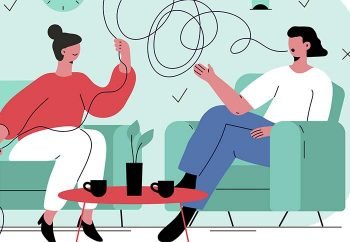 Need someone to talk to ?
We help you find your psychologist