It can be incredibly difficult to catch your breath in the modern world. Even for people of faith, it's not unusual to feel overwhelmed by life and its challenges. When you're enduring an existential crisis, your daily responsibilities can sometimes feel impossible. If you're struggling with spiritual questions or life in general, you really should consider counseling. A good counselor can help you organize your mental clutter and start moving in a positive direction. If you're a practicing Catholic, it may help to have a counselor who shares, or at least understands, your values and beliefs. There are several good options when it comes to finding the ideal Christian therapist.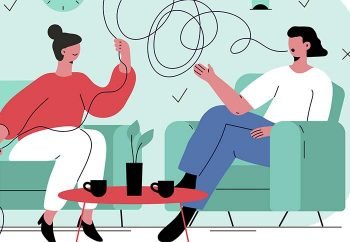 Need someone to talk to ?
We help you find your psychologist
One of the best options for catholic counseling - Faithful counseling
Faithful counseling is an online platform that will match you with a counselor and host your online therapy sessions. Once you've joined Faithful Counseling and found a counselor, you'll be able to decide how you wish to receive therapy (messages, voice calls or video calls) and when you'd like to begin.
How does Faithful counseling work?
When you decide to sign up for Faithful Counseling, the platform will ask you to fill out a short questionnaire and, using your responses, apply an algorithm to match you with a therapist. The questionnaire includes questions about your:
Gender
Age
Mental and physical health
Relationship status
Previous counseling experiences
Religious beliefs
The time it takes the system to match you with a counselor varies, but it's usually between a few hours and a few days. When Faithful Counseling finds you a counselor, he or she will send you a message. After that, you can send your therapist a reply and decide when and how you'd like to start your counseling.
What makes Faithful counseling one of the best options for catholics?
All of Faithful Counseling's therapists have obtained a master's or doctoral degree in their respective fields, have at least three years and 1,000 hours of hands-on experience and are practicing Christians.
While there are plenty of Christian denominations, and your therapist might not necessarily be Catholic, every therapist who works with Faithful Counseling agrees that:
The Bible is the word of God
God is the Father, Son and Holy Spirit in one
Christ's love is the only real basis of Christian fellowship
Salvation only comes from the grace of God through the love of Jesus Christ, who died for our sins, rose from the dead and provides eternal redemption for those who believe
These four beliefs are at the heart of any Christian denomination, and having a counselor who acknowledges them will help ensure that your therapist can relate to your faith.
How much does Faithful counseling cost?
Faithful Counseling is a subscription service and costs between $60 and $90 per week. Every four weeks, Faithful Counseling will charge your credit card or PayPal account. If you want to cancel your subscription, you can do so easily at any time and for any reason.
Traditional therapists typically charge between $100 and $200 per session, so weekly sessions with a traditional counselor could cost you as much as $800 per month, which makes Faithful Counseling considerably more affordable.
Pros and cons of online catholic counseling
Online Catholic counseling is an affordable and viable alternative to traditional therapy, but it isn't right for everybody. Online Catholic counseling may not be the best option if you are:
In need of an official clinical diagnosis or any prescription medications for a mental-health condition
Seeking counsel on strictly-spiritual matters
Trying to satisfy the conditions of any court-ordered counseling
A lot of people suffering from depression or mild mental-health conditions can benefit from online therapy, but it does have its limitations.
Online versus traditional catholic counseling services
Some people simply respond better to in-person therapy, but for many, the affordability, availability and convenience of online counseling outweigh the need to meet with a counselor in person. Additionally, it can be difficult to receive counseling from a traditional therapist outside of scheduled sessions, but with online counseling, you can send your therapist a message whenever you want.
Most online counseling platforms also give you the option to remain anonymous. When you sign up for Faithful Counseling, for example, the platform does not ask for your full name or detailed contact information, so you're free to use a nickname. This helps people to be more open with their counselors and can improve the effectiveness of therapy.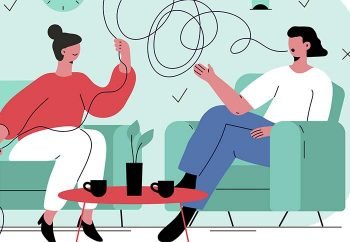 Need someone to talk to ?
We help you find your psychologist
What are some other online catholic counseling options?
If you decide that Faithful Counseling isn't for you, there are other online platforms that offer faith-based counseling services.
Cornerstone christian counseling
Cornerstone Christian Counseling is headquartered in Denver and offers both in-person and online Christian therapy. Cornerstone offers counseling for individuals, couples and families and has more than 40 therapists from which to choose across more than 35 different specialties.
How does cornerstone christian counseling work?
Cornerstone Christian Counseling works a bit differently than Faithful Counseling. Instead of having people fill out a questionnaire, Cornerstone asks its prospective patients to fill out a short contact form, send an email or call the office directly at (303) 902-3068. If you decide to fill out the online contact form or send an email, someone from Cornerstone will contact you in a timely manner, usually within one business day.
How expensive is cornerstone christian counseling?
Cornerstone is a bit pricier than other options. Counseling with Cornerstone will cost you anywhere between $55 and $175 per session. The cost of Cornerstone's sessions depends on your counselor's level of experience and his or her additional certifications or specialties.
Although not everyone qualifies, Cornerstone does extend discounts to church- and mission-based organizations as well as active-duty military, those currently enlisted in the reserves and retirees from any of the five main branches of the U.S. military (Air Force, Army, Coast Guard, Marine Corps, and Navy).
Catholic counselors
Catholic Counselors offers tele-counseling services to devout Catholics who are seeking to improve themselves and their relationships. Catholic Counselors' tele-counseling services can help you with a wide range of issues. Some of these issues include:
Marital or relationship problems
Problem anger
Co-dependency
Addictions and compulsions
Anxiety
Depression
Sexual problems
Catholic Counselors also offers spiritual life coaching, which is designed to help people answer some of the faith-based questions with which many believers struggle.
What stands out about catholic counselors?
As its name implies, Catholic Counselors places a heavy emphasis on the Catholic faith. All of Catholic Counselors' therapists are pastoral counselors and will seek to integrate Catholicism into your therapy.
Catholic Counselors has nearly 30 faith-based quizzes on its website that you can take for free. These include quizzes about marriage and sexuality, parenting and family, life and work and spirituality. Completing these quizzes may help you get a clearer idea about how you'd like to strengthen your faith.
How do you sign up for catholic counselors?
With Catholic Counselors, you won't be asked to fill out a questionnaire. Instead, you can fill out a short contact form with your name and email address, and someone from Catholic Counselors will contact you. You can also call Catholic Counselors at (866) 724-1196.
Overview of online catholic therapy options
People all over the world struggle with faith-based questions about life and where they fit into it, and many of them can benefit from some kind of faith-based counseling. As you can see, there are several good options for finding a counselor of faith who can help alleviate your stress and anxiety in accordance with your values and beliefs. Platforms that offer remote counseling, such as Faithful Counseling, are usually more affordable and convenient than traditional counseling, and they can be equally effective.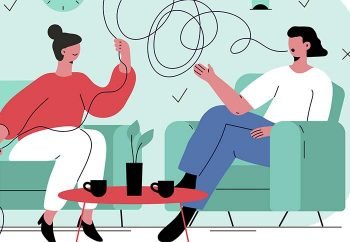 Need someone to talk to ?
We help you find your psychologist