BetterHelp is a popular brand offering online therapy and mental health services. According to the official website, it is the world's largest therapy platform, which provides patients access to thousands of licensed and board-accredited health professionals. In a way, BetterHelp can be described as a low-cost alternative to traditional therapy.
Using the platform, patients may save a significant amount of time and expense because online therapy is extremely accessible and cost-effective. Instead of paying a couple of hundred dollars every time to visit a doctor's clinic, BetterHelp charges a very low weekly fee to get the same quality of treatment online.
If you like the value proposition offered by BetterHelp, read on to get an overview of the cost, pricing tiers, and hidden fees that you may encounter when dealing with them.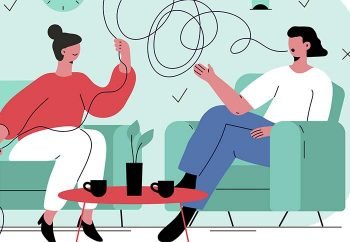 Need someone to talk to ?
We help you find your psychologist
BetterHelp pricing details
Unlike some of the other online therapy platforms, Betterhelp doesn't offer price information on the website. Instead, everyone has to answer a series of initial questions to view the price, which differs depending on the location, number of therapists serving the area, and financial condition of the patient.
Based on the initial screening, expect to pay anywhere from $60 and $90 per week to get the treatment. BetterHelp bills the amount every month. For instance, if you're required to pay $75 per week, the initial charge is $300, which covers the entire month.
Refunds
If you're not satisfied with the services of a therapist, you can cancel the membership anytime.
Another option is to change the therapist and continue the therapy. In this case, BetterHelp will match you with another therapist free of cost. If you're still not satisfied after changing three therapists, the company will refund the full amount.
There is no pressure to continue the therapy. You can cancel your subscription after the first experience. In this case, if you don't want to get assistance from another therapist, you are charged for the initial session.
After canceling the membership, it takes up to two weeks to receive the refund.
How can i find the exact cost that i will pay before starting the therapy?
BetterHelp will quote you a price based on individual assessment. Under normal circumstances, almost everyone is quoted between $60 and $90 per week.
To find the exact quote, go to their website and start the evaluation process. The assessment consists of 10 to 15 multiple-choice questions. After the interactive screening session, the system will ask you to register, if you haven't already done so.
You only require an email to register with the website. A code is sent to your email to verify the account. Once verified, the system will direct you to a payment page that outlines the initial steps required to start the therapy. Scroll down to the bottom of the page to view the exact amount you need to pay. It will stay something like this, "Cost: $90 $75 per week (charged every 4 weeks) - includes unlimited text, video, audio messaging, and a weekly live session."
The encrypted page will also offer two payment options. Users can either pay by a credit card or G-Pay. G-Pay is the Google digital wallet that is very convenient for mobile phone users. Before clicking on the "Start Therapy" button, keep in mind that you will be charged for four weeks. So, if the charge is $75 per week, the system will deduct $300 from your card.
What's included in the price?
BetterHelp prices are as simple as they get. Once you've paid and you're matched with the therapist, you can use the platform to send unlimited text and schedule one live session per week with your therapist.
Unlike most other online therapy websites, BetterHelp does not restrict its members to send a limited amount of text messages. You can communicate with your therapist anytime 24/7. However, keep in mind that therapists are busy and they will likely respond to your messages in the daytime. Don't expect to get a message at odd timings or on major holidays.
You can also schedule a live 1-to-1 session with the therapist every week depending on your convenience and the available time slots. Use the calendar on the BetterHelp site to schedule a live session. While the length of the session mainly depends on the therapist and the type of treatment, a typical session lasts anywhere from 30 to 45 minutes. Depending on your choice and the availability of a certain communication mode, you may opt for a live chat session, audio session, or video consultation.
Betterhelp only allows members to schedule one hour of live therapy every week. Your therapist can extend the therapy beyond one hour but you cannot reschedule the session within the same week. Contact BetterHelp support to receive further assistance regarding this subject.
While the BetterHelp pricing structure and details of services are pretty simple, they may not suit everyone. For instance, if you require multiple live sessions in a week, consider in-person therapy at the clinic or look for another online therapy provider.
Can Betterhelp cost be covered by insurance companies?
At this time, BetterHelp does not accept insurance coverage. Therapists on the BetterHelp network are not required to submit insurance claims to the insurance companies either. However, even if you have insurance coverage, BetterHelp may cost you less. According to the official website, the cost of therapy at BetterHelp is very affordable, typically comparable with the co-pays of most insurance companies.
BetterHelp may be a better option in the following scenarios:
BetterHelp is a good choice if the insurance co-pay deductible is higher than $100. Since online therapy usually costs less than $100 per live session, it is practical to use the online platform instead of face-to-face therapy. You will also save on transportation and miscellaneous expense spent on visiting the clinic.
If you don't have any insurance, BetterHelp may be a better choice. Traditional therapy will usually cost twice the sum that you're likely to pay for face-to-face interaction. Low-income individuals and anyone without a job are eligible for BetterHelp financial aid, which can cut expenses further.
Online therapy is more convenient if you live in a remote area and it's time-consuming to drive to a nearby therapy clinic.
If you want to remain in regular contact with your therapist, a BetterHelp subscription can help. In a traditional setup, it is often difficult to get detailed answers from your therapist unless you visit them. Using BetterHelp, you can message your therapist anytime.
Overall, it is important to remember that insurance coverage for mental-health-related services can vary depending on the provider. Therefore, insured patients should always consult with their insurance company or the employer regarding the benefits they're likely to receive from the insurance coverage. When consulting the insurance company, tell them exactly what type of therapy you require because wrong information can complicate payment matters at a later stage.
If there is an insurance deductible, compare the cost of online therapy after receiving a quote from your insurance company, and don't forget to include any travel and miscellaneous expense.
Any discount from BetterHelp?
BetterHelp offers need-based financial aid and regular discounts. During the initial assessment, the system will prompt you to provide details regarding your existing financial condition. There are several options to consider, which include low-income aid, distress-related COVID-19 benefits, and unemployment.
Selecting one of the options will make you eligible for a discount. The discount is instantly reflected on the payment page and ranges between 20% and 30% per month. This is a notable saving compared to traditional therapy because paying only $60 per week after a discount is insignificant compared to more than $200 for an in-person session.
BetterHelp doesn't need any paperwork or identification to approve the discount. Instead, financial aid is a faith-based representation of your financial condition. The company trusts you to provide information that reflects your existing financial circumstances. If you're considering long-term therapy, the system will remind you to re-apply for the aid after three months. They will send consistent reminders to your email so you don't miss the opportunity.
Apart from financial aid, BetterHelp regularly offers a 25% to 50% discount on the first-month membership. Such deals are either offered on their websites or advertised on third-party websites during major shopping events such as Black Friday.
Final thoughts
Research indicates that online therapy is as effective as traditional therapies. Under the circumstances, BetterHelp is a practical choice for people who don't have insurance or who don't want to pay more than $100 per therapy session due to financial constraints. Besides saving expenses, online sessions also offer the additional benefit of receiving therapy from the convenience of your home. Perhaps, it's time to give BetterHelp a try if you haven't done so. Click here to sign up for the platform.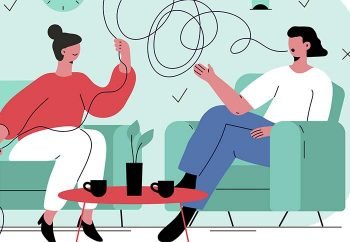 Need someone to talk to ?
We help you find your psychologist