Christian counseling is counseling that takes as much from the principles of psychology as it does from the Christian religion. Therefore, it uses scripture and Christian teachings to help you address the issues that are troubling you. A Christian counselor will have the experience and knowledge of Christianity to bring behaviors to your attention that are not consistent with Christian teachings. They are instrumental in helping clients accept God's will so that they can move forward in that direction. Finding affordable Christian counseling may be a challenge for some, but you can find inexpensive Christian counseling if you just search the internet.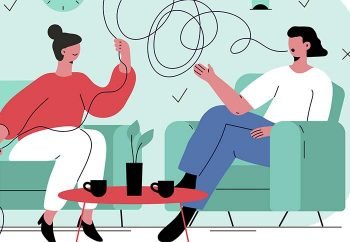 Need someone to talk to ?
We help you find your psychologist
The best online affordable christian counseling near me - Faithful counseling.
It's simple to sign up.
Signing up for the Faithful Counseling platform is easy. Once you visit the website, you will be asked to take a questionnaire. The system needs to collect as much personal information about you as it can because it is going to recommend a Christian therapist specifically for you and your current issues. Therefore, you will need to let the system know how old you are, your gender, whether you speak English fluently or not, where you live and your relationship status. There are also many more questions that you will need to answer.
The questionnaire specifically asks you which Christian denomination you subscribe to and how long your faith has been important to you. Then, the questionnaire will ask you questions about the particular type of Christian therapy you are seeking. After you are finished with the questionnaire, you will be invited to create an account.
Finding the best match.
The system is now ready to find the best Christian therapist for you. You will have more questions to answer at this point. For example, the system will ask you which issues you need your therapist to have experience helping clients overcome. Now, the system has enough information to match you with an appropriate therapist. The therapist will be able to read your answers to the questions and discuss them with you when you have a chance to meet.
You have the choice of the manner in which you will communicate with your therapist. If you would like to send messages to your therapist, you can choose audio, video or text. You can also have therapy sessions via live chat or over the phone.
You may discover that you are not happy with the therapist the system chose for you. If this occurs, don't worry. You can ask the system to select another therapist for you. Faithful Counseling has more than 6,000 therapists, so finding the best therapist for you is not going to be a challenge.
Specialized therapists with online christian counseling.
Every therapist with Faithful Counseling is a licensed professional therapist, licensed clinical social worker or a licensed marriage and family therapist. They are trained and experienced and have all earned either a master's degree or a doctorate. All therapists have been certified by their states' professional boards, so you can be assured that they passed the exams, obtained the training and began practicing their professions according to the rules and regulations of the state boards.
Before the therapists will be hired, they must have completed 1,000 hours practicing their professions. They also must have at least three years of experience. Last but certainly not least, each therapist must sign our "Statement of Faith." By signing, each therapist agrees to follow the core tenets of Christianity.
Very convenient platform - Affordable christian counseling near me.
The platform is highly convenient. Before your scheduled time, you will log into the website, click on the provided link, and you will be taken to the therapy room. This is where you and your therapist will meet for your therapy session.
Privacy and safety.
The website has state-of-the-art technology that protects your personal information. You can rest assured that everything that you tell your therapist will remain confidential. The fact that Faithful Counseling's therapists do not work with insurance companies means that your information will never be shared with them. If you send a message and you wouldn't like it to remain in the thread, you can "shred" it. The messages are also protected by 256-bit encryption. If the databases are ever stolen, the information will be useless to the thieves because the information will be scrambled, but this is highly unlikely.
Very affordable - Several good reviews.
For the price of $80 per week, you will receive a tremendous amount. For the aforementioned amount of money, you will be able to text your therapist an unlimited number of times. You also have the pleasure of enjoying unlimited audio and video messaging. Along with the messaging, you are entitled to live sessions every week. The system will bill your credit card or PayPal account every four weeks.
Why is it so inexpensive?
Online therapy with Faithful Counseling is so inexpensive because the therapists do not bill insurance companies. If you were to see a traditional therapist and pay with your insurance policy, your insurance plan would have to charge you a co-payment. In most cases, the co-payment would be more money than your Christian therapist would charge you for an entire week of therapy sessions.
The amount that you would be charged for a weekly session with a traditional therapist would only cover your 45-minute to 60-minute session. If you needed to see your therapist for an extra hour in the week, the therapist would charge you for that hour. In contrast, you may communicate with your therapist several times in the week, and you would only be charged once. If something comes up that you need to discuss with your therapist later in the week, you are free to meet your therapist without being charged extra.
Why can't it be free?
If you cannot afford to pay for therapy sessions, you are welcome to apply for Faithful Counseling's financial aid program. You will only need to answer some questions about your financial status and then the system will determine whether you are eligible for financial aid or not. If you qualify, you will be able to have counseling at a reduced price or at no charge.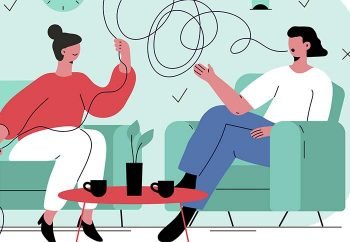 Need someone to talk to ?
We help you find your psychologist
What are my other choices for christian counseling near me?
Christian Therapist on Demand.
Christian Therapist on Demand is another option for Christian counseling. As a new customer, you are entitled to a three-day, free trial for the basic chat service. The free trial allows you to use the entire website and even find a therapist. If after three days you decide that you would like to continue using the website, the system will bill you for the monthly fee.
To sign up for the free trial, the system asks you to enter a payment method, but you will not be charged a penny during the three-day trial. The system asks for this information because it needs to verify that your payment method is operational. The verifications will not become charges if you decide not to use the platform.
Freechristiancounseling.online.
FreeChristianCounseling.online offers you an initial counseling session at no cost. Taking advantage of this opportunity does not obligate you to sign up for any future sessions. If you have a good experience with your initial session, you can then sign up for additional sessions. These sessions will be charged at a reduced rate because of the generosity of Partners for Strong Families. The money that helps you pay for your therapy sessions comes from the company's Strong Families Scholarship.
Our top choice for online christian counseling.
Faithful Counseling is our top choice for online Christian counseling for several reasons. For one, you can connect with your therapist at any time of the day. You don't have to make an appointment every time you need to speak with your therapist. Sometimes, therapists are unavailable, but when this occurs, you will be able to send your counselor text messages. The fact that this platform goes out of its way to make counseling affordable for everyone may be the best reason that Faithful Counseling is our favorite.
Conclusion: The search for affordable christian counseling is over.
It may be important for you to have therapy sessions with another Christian. You may want your counselor to infuse your religion into the solutions he or she finds for your issues. As this is not possible for a traditional therapist, you must look for a Christian therapist, and this isn't necessarily easy to find. Now, the internet makes it possible for you to find the Christian counseling that you so desire, and you may be able to find a very inexpensive option.
https://www.amazon.com/s?k=Christian+Counseling&__mk_fr_FR=%C3%85M%C3%85%C5%BD%C3%95%C3%91&ref=nb_sb_noss
https://www.amazon.com/s?k=Christian+th%C3%A9rapy&__mk_fr_FR=%C3%85M%C3%85%C5%BD%C3%95%C3%91&ref=nb_sb_noss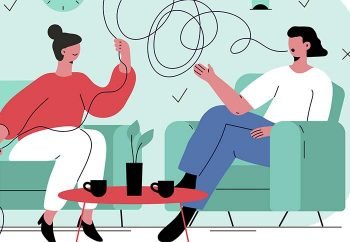 Need someone to talk to ?
We help you find your psychologist