Sex therapy is an integral branch of therapy that helps resolve sexual problems or confusions, from arousal issues to trouble reaching orgasm. A sex therapist can guide you in identifying the problem and dealing with it in a controlled and effective manner.
If you are suffering from sexual issues, such as painful intercourse, intimacy problems after an accident, trauma from the past, erectile dysfunction, difficulty with arousal, or anything else that is affecting your sexual activities, you can talk to a sex therapist.
Unfortunately, sex is still taboo, which makes sex therapy seem "embarrassing" to some people. Even if you are not comfortable going to a therapist for your sexual problems, that is no reason to give up on the idea altogether.
Instead, you should try online sex therapy. It offers you confidentiality and may help eliminate your reluctance since you do not have to be showing yourself to a doctor to voice your concerns.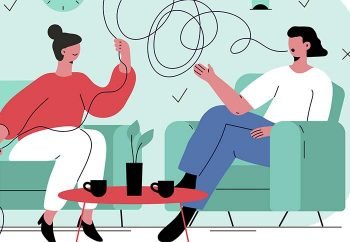 Need someone to talk to ?
We help you find your psychologist
Black sex therapists – Regain
Sex therapy works best when you are entirely comfortable with your doctor and can talk to them about things you may consider embarrassing. Regain has a vast network of reliable and competent sex therapists who are just a few clicks away.
Regain connects you with these therapists, allowing you to get sex therapy from anywhere in the world.
All you need is an Internet connection and a device to use it on. Regain takes care of the rest, from vetting the therapists to choosing the right one for your specific needs.
Another notable benefit of using Regain is that the platform offers couples therapy, which means you and your partner can go to online therapy together and work on the issues that may be hindering your sexual performance or pleasure in bed.
Regain has helped thousands of people globally with its team of more than nine thousand qualified and vetted therapists.
Examples of african american sex therapists at Regain
Regain understands that you may be more comfortable with some people than others. If you need a black sexologist, you can simply specify that in your initial assessment, and Regain will find a qualified African American sex therapist for you.
Here are some remarkable sexologists working at Regain.
Jude Austin
Dr. Jude Austin holds a Ph.D. in Counselor Education and Supervision.
Additionally, he is a Licensed Marriage and Family Therapist, a Professional Counselor, and a Certified Mental Health Counselor.
Along with helping you with your marital problems, he also provides guidance and therapy for mental health issues. He has taught a wide range of subjects, including Abnormal Human Behavior, Advanced MFT Techniques, Legal and Ethics, Internship, and Research Lifespan.
According to him, his research focuses on helping students develop a well-made and therapeutic presence when they are with clients. He also practices the same approach during his consultations, so he has numerous positive reviews from former clients.
Rabiia Ali
Rabiia Aliis a Marriage & Family Therapist who specializes in different types of therapy, such as dialectical, marital, family systems, person-centered, solution-focused brief, cognitive-behavioral, and structural family therapy.
She has also worked with patients going through trauma, so she can be helpful in cases where sexual problems arise due to past negative events and experiences.
Along with sexual problems, she also provides services for other mental health disorders, such as psychosis, dissociative disorders, mood disorders, personality disorders, self-harm, and substance abuse.
What is Regain and how can it help you find a black sexologist?
Regain is an online platform that connects clients with mental health professionals.
While in-office therapy makes people feel uncomfortable and could be difficult due to commute problems, many people have started opting for online treatment.
Furthermore, the pandemic and the social distancing regulations that it brought along made online therapy a must-have.
Regain filled this gap by making it easy for people in remote areas to connect with mental health professionals, life coaches, and marriage counselors through their phones and laptops.
Unlike in-office visits where you can only speak to your doctor in the given timeframe, Regain lets you stay connected with your healthcare provider regardless of where you are.
If you need to discuss anything with your sexologist and tell them about your breakthrough, which came from their advice, you can start a video session or call your therapist.
Moreover, scheduling is a breeze with Regain since you are given a therapist who will be free for you. The smart provider matching technology means that you find a therapist that is perfect for your personal requirements.
Here are the steps to get started on Regain.
Take an assessment
The first step is to fill out a form and tell Regain about your particular requirements. For example, if you want to be treated by an African American sexologist, you can mention it in your answers.
The form will also ask about your sexual preferences and how you have been affected by the coronavirus pandemic.
Make sure you answer all the questions correctly because Regain's algorithm will use this information to find the best sex therapist for you. At this stage, you can also ask your partner to join if you want. Regain has an "invite" option for that.
However, if you are not comfortable having your partner on board, you can get therapy alone.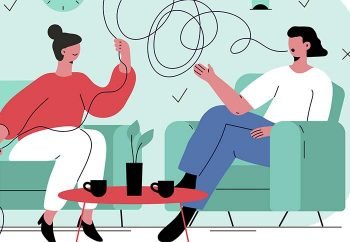 Need someone to talk to ?
We help you find your psychologist
Get matched
Regain uses the information you have provided on the form to connect you with the best black sexologist for your needs. For example, you can choose to have a therapist of specific sexuality if that makes you feel more comfortable.
Regain will ensure that all your requests are met so that you can openly tell your therapist about your problems and get immediate solutions.
Communicate
Once you have found a therapist, you can schedule a video session with them to talk about your sexual problems. However, if you are not comfortable talking on video, you can always schedule a call session.
Depending on your problem, you can also chat with your therapist through in-app texting. In this way, you do not have to give your phone number to the therapist at the risk of losing confidentiality.
Also, staying in contact with your therapist allows you to share your problems with them and get advice without having to wait days or even weeks for your next appointment as you would on an in-office visit.
Since Regain is available on all devices, including phones, tablets, and computers, you can stay in contact with your therapist even when you are away from home or on the go.
What makes black sex therapy sessions from regain stand out?
Regain, although not the only online therapy platform, has quickly become one of the best networks of therapists on the Internet. Here are some ways in which Regain stands out from the rest:
Customization options
Regain allows you to customize your therapy experience as you wish. For example, you can choose to specifically talk to a black sexologist if that makes you most comfortable.
Most other services do not offer this level of customization. When compared to in-office visits, you are often stuck with a therapist simply because they are the only ones who accept your insurance in the region.
Regain believes that everyone has the right and should have the opportunity to choose the best mental healthcare for themselves. That is why the platform allows you to customize your experience based on the therapists' sexuality, gender, and other characteristics.
Thousands of experts
Regain has more than nine thousand therapists on its team, which means there is someone for you. Due to many therapists, you will always find help from Regain without being told to wait for days or weeks.
More importantly, this impressive variety also means that you can customize your experience largely. For instance, instead of just searching for sexologists, you can actually tell Regain that your preference is black sexologists who are heterosexual.
With this level of variety and choosability, you are likely to have a wonderful experience.
Multi-niche experts
Most therapists on Regain are experts in several fields. For example, the two therapists discussed above are skilled in sexology and have specialization in treating other mental health problems.
Thus, you do not have to schedule multiple appointments with different counselors. Instead, you can simply be matched with one therapist and have them resolve most, if not all, of your problems.
Vetted and qualified sexologists
Finding a sex therapist is not an easy task since you want to make sure you have someone who does not judge you or holds the right qualifications to deal with your problems.
All this trial-and-error could waste your time and cost you a lot of money. On the other hand, Regain eases the process by choosing the therapist for you. All professionals on the platform have been vetted through a test and are qualified for their jobs.
So, there should be no room for cynicism or second thoughts. You are in good hands.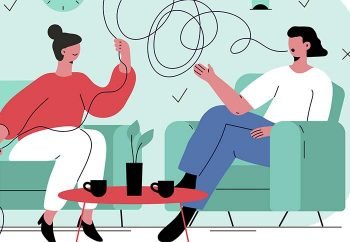 Need someone to talk to ?
We help you find your psychologist
Pricing
Regain charges $60 to $90 per week for therapy, depending on your frequency of use and some other factors. The subscription is billed every four weeks, and you can cancel it whenever you want.
Conclusion
Sadly, since sex and sex therapy are considered taboo topics, many people quietly live with their sexual problems, letting their relationships and health deteriorate. However, you no longer have to do this since help is available online.
Regain connects you with licensed and qualified sexologists who will help you get through your sexual problems and identify the triggers, dealing with them as you go along.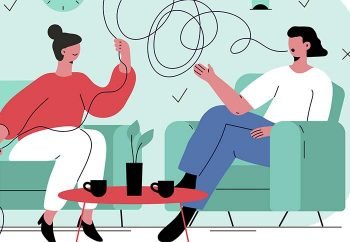 Need someone to talk to ?
We help you find your psychologist