Some people believe that intuitive counselors are mediums, but this isn't the case. An intuitive therapist looks beyond what is on the surface and finds what is lurking underneath. Everyone has intuition, but intuition plays a much larger role in intuitive counselors' lives than in most people's lives. That's because it becomes a tool that they use to help their patients manage problems that they are having. In that way, intuitive counseling takes therapy much farther than psychotherapy does by getting you past the things that are keeping you from accomplishing your goals. The intuitive counselor develops solutions for the blockage and helps you move forward in your life.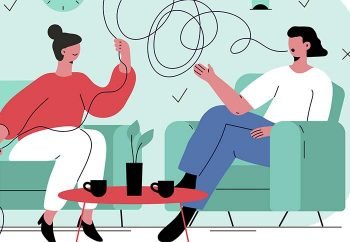 Need someone to talk to ?
We help you find your psychologist
The Best Intuitive Therapy You Can Find - BetterHelp.
The best intuitive therapy can be found at BetterHelp. That's because BetterHelp has several intuitive therapists on its website.
Three Examples of Intuitive Life Coaches and Counselors from BetterHelp.
Georgia Bryce
Georgia Bryce is a licensed marriage and family therapist, and she is also a life coach. Ms. Bryce offers counseling services for couples and families, but if you are interested in Christian counseling, she can provide this for you as well. She specializes in a wide range of issues, including substance use disorders, grief counseling, issues with valuing oneself and life skills development. Georgia's approach to psychotherapy includes combining several types of therapy and presenting them in the same counseling session. These several types of therapy include solution-focused therapy, psychodynamic therapy, narrative therapy, motivational interviewing, the Gottman method, cognitive-behavioral therapy and client-centered therapy. She has six years of experience practicing her profession.
Beth Worek
Beth Worek is also a licensed marriage and family therapist and a life coach. She has been practicing her professions for more than a decade. She can help you if you are experiencing depression, troubles in your relationship, difficulties in your parenting style, emotional abuse and anxiety. Ms. Worek also specializes in issues that affect women, including postpartum depression and anxiety associated with women's issues. Ms. Worek uses mindfulness therapy, dialectical behavior therapy and cognitive-behavioral therapy in her counseling sessions.
Cinnamon Key
Ms. Key is a licensed clinical social worker; she has also been certified in life coaching. Ms. Key works primarily with women and helps them get through the hard times they are having with challenges at work, issues in their relationships, problems they have with parenting, anxiety and depression. She also helps women live through the most difficult times in their lives with terminal disease diagnosis counseling. Ms. Key helps her clients build the resilience they need to confront the difficult issues that come up in their lives. She is known for being funny and kind and has been practicing her profession for more than six years.
How Does Intuitive Therapy Work with BetterHelp?
If you are interested in obtaining intuitive counseling with BetterHelp, you must sign up for the platform first. Then, you will be invited to take a questionnaire. The questions will ask you if you are religious, whether or not you have had therapy before, where you are currently living and how old you are. After you finish the questionnaire, the algorithm will go to work at finding you the most appropriate therapist for treating your issues.
After the system finds a match, your therapist will give you a call. The two of you will have some time to familiarize yourselves with each other before you set your first appointment. If you believe that the therapist isn't exactly right for you, you can ask for another therapist. BetterHelp has enough therapists to allow you to reject as many as you need to in order to find the best one.
When the time comes for you to meet your therapist for your first appointment, you will receive a link. You will click on this link to be taken to the therapy room. If you choose to have your therapy session over the phone, you will not have to call the therapist, and the therapist will not call you. The system will dial your number for the therapist so that no one on the BetterHelp website will have your phone number.
Why Are Intuitive Therapy Sessions from BetterHelp Better than the Rest?
Therapy sessions with BetterHelp will not take place in an office. You have the option of having your therapy sessions over the phone, but you can also choose messaging, live chat or video. In a messaging session, you and your therapist will meet in your own "therapy room." This room will be entirely private, so you and your therapist will be the only ones with the ability to read the messages that both of you post. You will be able to post about your issues, and your therapist will post suggestions, questions and guidance for you. If you would rather have a live session, you can choose the live chat option. Video sessions allow you to speak to your therapist at the same time and see each other as well.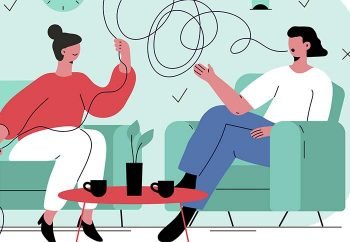 Need someone to talk to ?
We help you find your psychologist
How Much Do Intuitive Counselors Cost?
Intuitive counselors charge between $60 and $90 for the sessions that you attend for one week. After four weeks, the system will bill your credit card or PayPal account for the four previous weeks. You are free to cancel your subscription at any time.
What Is Intuitive Counseling, and How Can It Help?
During intuitive therapy, the therapist uses his or her own intuition to tap into the client's unconscious brain. While there, the counselor brings information forward so that the client can be consciously aware of it. After this is done, the client will be able to identify the underlying problem that is causing him or her to experience difficult issues.
Intuitive counseling is a way in which you can receive guidance and support for the things you want to do in your life. In the beginning, you may feel as if something isn't right, but you cannot definitively state what is wrong. You may be experiencing several symptoms of this issue, including anxiety and depression. At this point, you don't need to know why you are feeling the way that you are feeling because your intuitive counselor will help bring those secrets out. Your intuitive therapist will delve into your consciousness in order to discover the answers you are seeking to your questions.
Intuitive counseling can help you find purpose and meaning for your life in the following manner:
Developing steps that will take you where you eventually want to be.
Discovering solutions for the obstacles that plant themselves in front of you.
Offering you tools that help you combat negative emotions, anxiety and stress.
Drawing up plans that help you accomplish daily goals.
Finding out where you are right now, and learning how to get where you want to go.
Conclusion: Finding Intuitive Counseling and Therapy Near Me.
Finding an intuitive counselor in traditional settings can be difficult to do. If you are in an area where treatment for mental health issues is scarce, you will have an even harder time finding any type of therapist. Fortunately, the internet can help you find any kind of therapist you need, and it can help you find an intuitive counselor. BetterHelp is one of the best options you have for locating an online counselor, and it is one place that you can find an intuitive counselor. You don't have to worry that you will not be able to take advantage of this treatment because the therapists with BetterHelp are extremely affordable.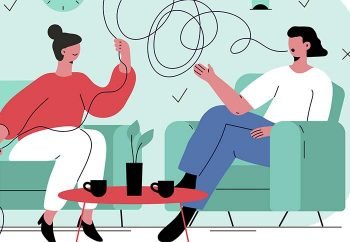 Need someone to talk to ?
We help you find your psychologist