Maintaining an intimate relationship over months, years, and decades is a difficult task, and a marriage certificate doesn't make it any easier. If you're a married member of the LGBT community, you understand that long-term relationships, already difficult enough on their own, are made even more challenging by the constant discrimination and cultural stressors that same-sex couples face. The good news is that you don't have to confront these hardships alone.
Marriage counseling is a proven method for strengthening relationships, and LGBT-focused counselors are especially beneficial for same-sex couples. Therapists can encourage more honesty and openness from both partners, thereby laying the groundwork for a more resilient relationship. As you speak clearly about your frustrations, hopes, and desires, you'll get to the root of persistent problems and come up with strategies for solving them.
With online counseling platforms bringing accredited therapists directly to personal devices, receiving LGBT marriage counseling is easier and cheaper than it's ever been before. There are many remote services on the web, but Pride Counseling stands out for the quality and availability of its qualified therapists. It's never too late to save a floundering relationship, and Pride Counseling is a great place to start the recovery process.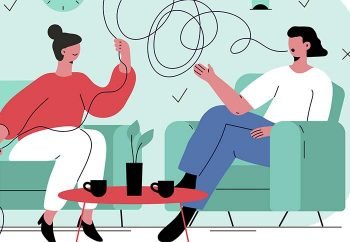 Need someone to talk to ?
We help you find your psychologist
Best online LGBT marriage counseling: Pride Counseling
Pride Counseling sets itself apart from similar online therapy providers with its professional standards and excellent counselors. Most members of the LGBT community appreciate relationship therapists who truly understand what it means to be gay in America. Pride Counseling makes a point of providing counselors who fit this description. Coupling such expert therapists with a user-friendly platform makes Pride Counseling the best choice for LGBT marriage counseling on the web.
How pride counseling's gay relationship counseling works
Pride Counseling operates by matching a same-sex couple with a single therapist, then giving the couple a variety of ways to communicate with their therapist while sorting through their relationship issues. Conversations often begin as messages or live chats and then move on to phone calls or video conferences. Clients can go days or weeks without contacting their therapist only to return to the platform when the situation calls for it. This model makes remote counseling as effective and convenient as possible.
Pride counseling's subscription model
Clients receive Pride Counseling's services on a subscription basis. This format allows them to use the platform as much or as little as they'd like during a given week. There's no limit to how many messages you can send when you're paying for a subscription to the platform. This model maximizes the flexibility enjoyed by clients.
Signing up for pride counseling
Before your subscription actually begins, you must register for an account on Pride Counseling. During this part of the process, you'll explain the general circumstances of your relationship. The more information you provide to the platform, the easier time administrators will have matching you with the perfect therapist. Once they've found the ideal match, you'll gain access to the counselor and your paid subscription will begin.
Four ways to communicate with your therapist
Pride Counseling caters to its clients by providing four distinct methods of communication. This variety ensures that you're always able to reach out to your counselor in a way that corresponds to your preferences, time constraints, and technological limitations.
The simplest way to communicate with your therapist is by sending an instant message. This is the form many clients use to keep their therapists up to date over the course of a week. Simple, quick, and easy, instant messages are great for expressing a sudden thought before it escapes you.
Live chat is another great option for exchanging messages with your therapist. This format gives you the chance for a steadier back-and-forth without requiring you to actually speak. You can use this feature to chat with your counselor while preparing dinner or waiting for a doctor's appointment.
Phone calls allow for intimate conversations, giving each party a chance to fully explain themselves. This is a great way to explain complicated scenarios and tell longer stories. You can use messages to schedule a phone call with your therapist. All calls pass through the platform, meaning you won't have to give your personal number to the counselor. This privacy measure is another mark in Pride Counseling's favor.
If you really appreciate the chance to make eye contact and speak with your hands, video conferencing is a great option. As people become increasingly familiar with video-based communication, such conferences begin to recreate the intimate dynamics of an in-person meeting. Like phone calls, you'll have to schedule video conferences with your therapist in advance.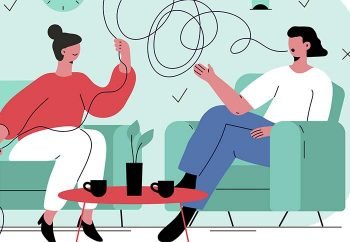 Need someone to talk to ?
We help you find your psychologist
Traditional marriage counseling with a remote format
Pride Counseling's accredited therapists use the digital communication methods on the platform to carry out traditional marriage counseling. This means you'll start out by discussing some of the issues in your relationship with the counselor encouraging both parties to be open and honest.
As you and your partner reveal exactly what you're feeling, you'll find it easier to relate to each other. Over time, you'll start to understand the subterranean rifts that are responsible for the tension in the relationship. The counselor, drawing on technical training and years of experience, will recognize patterns of problematic behavior and suggest ways to create better habits. Eventually, the assiduous application of these suggested methods should bear fruit in the form of a healthier, more satisfying marriage.
What makes pride counseling a special LGBT relationship counseling service?
While Pride Counseling is far from the only LGBT counseling service available on the internet, it is unquestionably the best. What sets the platform apart is the excellence and availability of its therapists, the security of the system, and the sense of professionalism permeating the company. With so many strengths and no identifiable weaknesses, Pride Counseling makes itself the obvious choice for anyone seeking LGBT marriage counseling on the web.
Accredited counselors with LGTB-specific experience
No matter what platform you're working with, the most important part of the therapy process is the actual counselor in charge of your case. With Pride Counseling, you can rest assured that your therapist has the proper qualifications and the relevant experience necessary to serve as your marriage counselor. The therapists on the site are individual contractors with state licenses. They're also specialists in LGBT-related issues. This makes them the perfect people to provide marriage counseling for same-sex couples.
High levels of access and availability
Pride Counseling makes it as easy as possible to communicate regularly with your assigned therapist. You'll be able to use the four modes of communication as often as you'd like, mixing and matching them according to your preferences. This constant availability can give you an added sense of security throughout the counseling process.
Encrypted messages and a secure system
Marriage counseling requires both partners to speak openly about intimate issues, and it's only natural that you'd be wary of sharing sensitive information through digital channels. Pride Counseling alleviates these concerns by providing a secure system that fully protects client data. All messages on the site are encrypted, and your contact information will remain entirely guarded. With the security side of the equation so thoroughly accounted for, you'll be able to open up completely without fear of embarrassing leaks. Not only will this give you peace of mind, but it will also make the counseling process more effective.
High standards of professionalism
There's nothing mysterious or shady about Pride Counseling. The entire operation is reputable, transparent, and highly professional. Instead of ripping clients off, the platform's subscription model and general business practices seek to maximize the value of the service. Automatic payments only begin when you're actually paired with a therapist, while the simple cancelation procedure ensures clients are always in control of the situation.
The counselors themselves, as accredited professionals with licenses in their home states, are also exemplary professionals. You can count on them to maintain complete confidentiality while looking out for your best interests. These are the types of consummate professionals you can comfortably rely on.
Pricing for LGBT marriage counseling with pride counseling
Pride Counseling charges $60-$90 per week for LGBT marriage therapy counseling. Since the platform operates on a subscription basis, you'll always be charged by the week. This means additional interactions with your therapist will never incur extra fees. You can pay for the service with Paypal or a credit card, and the system will draw payments automatically every four weeks.
Conclusion: Choose Pride counseling for same-sex marriage counseling
When the going gets tough in a romantic relationship, the tough respond by doing whatever it takes to get things back on track. For same-sex couples, LGBT marriage counseling is a reliable way to improve communication and strengthen a relationship. Remote counseling is a cheap, convenient, and effective alternative to traditional in-person therapy, and Pride Counseling is the best online service for LGBT couples.
Pride Counseling's experienced therapists and accessible platform make it a perfect solution for gay couples in need of a boost. If you're eager to overcome lingering issues and make your marriage as strong as it can be, sign up for the platform today.
https://www.amazon.com/s?k=LGBT+marriage+counseling&ref=nb_sb_noss_2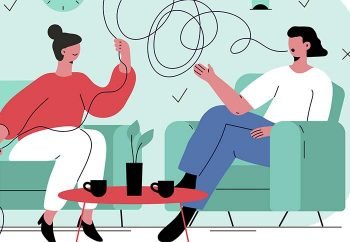 Need someone to talk to ?
We help you find your psychologist