Everyone wants their marriage to last, but most of us are unprepared for the many obstacles and troubles that can derail even a good marriage. One of the best ways to give your marriage a head start is to get premarital counseling.
Premarital counseling is one of the best investments you can make in your marriage. As Christians, you want a long, happy marriage where divorce won't be an option. Studies have found that premarital counseling helps couples learn to resolve conflicts constructively, develop strong communication skills, and negotiate parenting-related issues.If you want to ensure many years of wedded bliss, online premarital counseling with a Christian focus can make a tremendous difference.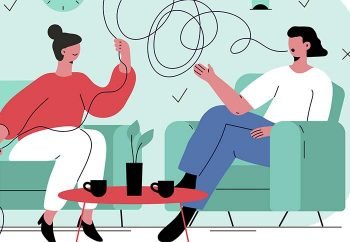 Need someone to talk to ?
We help you find your psychologist
What Is Online Christian Counseling?
You may be familiar with marital therapy and clergy-based therapy, but did you know you can get Christian counseling online? An online platform is ideal for busy couples because you can schedule appointments at your convenience and from the comfort of your home. You only need a computer and a good internet connection.
It's also much more affordable than face-to-face counseling, which can cost $150 an hour or more.
What will you talk about in premarital counseling? You will have the opportunity to talk with the counselor about the issues you want to address. A counselor can help both of you uncover hidden patterns in your relationship, behaviors that prevent good communication, and what issues from your past might affect your future.
Working with a counselor who shares your faith will make it easier for you to be open and honest about the role of faith in your marriage. These counselors are likely to share your views about building a lasting, happy marriage based on Christian principles.
Benefits of Online Therapy
When you use a service like BetterHelp or Faithful Counseling, you get highly qualified experts with advanced degrees and professional licenses.
During therapy, your counselors will invite you both to talk openly about the most critical issues you will face in your marriage. These might include questions about having children, shared goals, emotional struggles you've had in the past, and ways to increase intimacy.
Some studies have found that using online counseling can help people be more honest than they typically are in face-to-face counseling, and openness is the key to successful premarital counseling.
Which online counseling service is right for you? Here's a closer look at these two online platforms and what they offer.
BetterHelp: One Option for Online Counseling
BetterHelp is a well-established online therapy platform. You can select your counselor based on a detailed profile that explains each therapist's background, training and approach.
Once you sign up and choose a therapist, you can choose how to conduct the sessions. Some clients choose live video chats, others choose online chats or phone calls. You hold all these sessions on the BetterHelp platform, which helps preserve your privacy.
How Does BetterHelp Work?
When you register, you start by answering a few questions about yourself here. What questions are they? You'll be asked about your physical and mental health, what you want in a therapist, and what your primary concerns are.
The BetterHelp algorithm will match you with a counselor, and the counselor will contact you. This usually happens quickly, often in just a few hours.
After a few brief messages, you can decide if you want to work with that counselor.
At BetterHelp, you don't have to stay with that counselor unless you're sure you can work with them. If you feel you'd do better with someone else, you can change any time.
Is It the Best Choice for Online Premarital Counseling?
The advantages of BetterHelp are its affordable rates, ease of use and wide selection of counselors. The downside is that you may not find a therapist who shares your Christian perspective. If you want counselors who offer faith-based premarital therapy, Faithful Counseling may be a better choice.
How Much Does BetterHelp Cost?
Since BetterHelp is a subscription-based service, you never have to worry about paying after each session. Subscription rates run from $40 to $70 a week, depending on the level of service you want.
What do you get for that?
Access to thousands of highly credentialed counselors.
Unlimited sessions with your counselor.
Your choice of phone calls, live chat or video calls.
Option to use nicknames or assumed names if you don't want to use your real names.
Weekly payments through a credit card of PayPal.
Since the program is subscription-based, there is no contract. You can end the service by canceling your subscription any time.
Are you interested in finding faith-based counselling? Many people feel more comfortable discussing personal issues with therapists who share their values.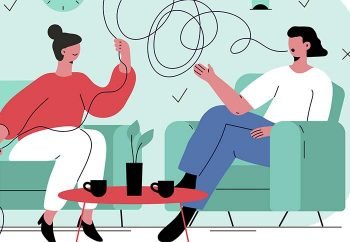 Need someone to talk to ?
We help you find your psychologist
Faithful Counseling: The Best Online Christian Counseling
Faithful Counseling provides online therapy from highly qualified, licensed professionals who have a Biblical perspective. Like BetterHelp, it is an extremely affordable alternative to face-to-face counseling.
At Faithful Counseling, you will find therapists who believe that therapy should enhance your psychological and spiritual wellbeing.
These counselors combine training and expertise in mental health with Biblical wisdom to create practical tips for overcoming life's challenges. For the first time, believers can find the help they need in a safe, private online setting.
How Faithful Counseling Works
At Faithful Counseling, you fill out an initial questionnaire regarding your needs and concerns. The platform matches you with a counselor, and you work with them. Finding a counselor can take just a few hours. At most, it may take a few days.
Every counselor or therapist at Faithful Counseling has signed a Statement of Faith that you can read on the Faithful Counseling website.
Please note that Faithful Counseling does not provide counseling for spiritual or religious issues. It is not a site for pastoral counseling. It provides counseling for mental health issues that is illuminated by a Christian perspective. These therapists use proven, evidence-based therapeutic techniques, but they also invite God into the conversation.
Once the platform matches you with a counselor, you simply schedule your first appointment and start discussing your issues. If you don't think they're right for you, however, you can change counselors.
How Much Does Faithful Counseling Cost?
A subscription at Faithful Counseling ranges from $60 to $90 a week, depending on the level of services you use. It is billed monthly rather than weekly.
What do you get for that?
Access to a huge online network of mental health counselors who are practicing Christians.
Ability to connect with your counselor any time.
Your choice of messages, live chat, phone calls or video calls.
Option to use nicknames or assumed names to protect your privacy.
Monthly billing to your credit card, debit card or PayPal.
Because it is a subscription-based service, you can cancel Faithful Counseling any time. There is no contract and no cancellation fee.
Is Faithful Counselling the Best Choice for Online Premarital Counseling?
If your faith is primary in your life, it may be the best choice.
At Faithful Counseling, you will find counselors who share your spiritual beliefs and support your desire to make them the foundation of your marriage. Traditional therapy can be helpful, but it doesn't include the spiritual element that is important to you.
You want premarital counseling because you want to know what to expect from marriage, how to overcome its challenges, and how to live joyfully together in your faith.
A Christian counselor uses proven therapy techniques combined with a strong spiritual focus. Many people say they felt spiritually refreshed after working with a faith-based counselor who is also highly trained.
If you're looking for Christian counseling, Faithful Counseling may be the right choice for you. It has all the advantages of Better Help but is more suited to people who want therapy based on Christian values.
Find Online Premarital Counseling That Works
Premarital counseling can strengthen your marriage and give you the best possible chance of success. Online counseling makes it easy and affordable to get the help you need. Once you register on the site, you'll find a counselor who shares your Christian values.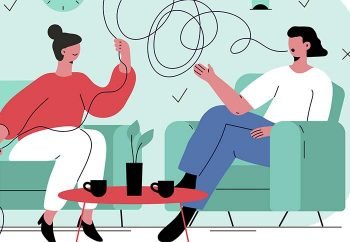 Need someone to talk to ?
We help you find your psychologist