Many teenagers suffer from mental health issues, including depression, anxiety, eating disorders and attention disorders. Bullying, trauma and family disruptions can add to their stress. When teenagers need help, online therapy is an excellent option. Online therapists are available 24-7, and many of them specialize in helping teenagers talk about their toughest problems. If you're a parent who's concerned about your child or a teen who wants someone to talk to, we recommend TeenCounseling.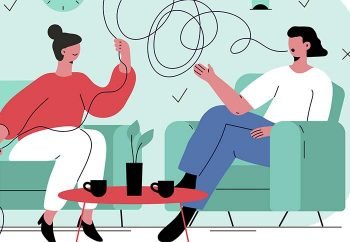 Need someone to talk to ?
We help you find your psychologist
Teen mental health is a serious problem
The statistics on teen mental health are so troubling that some people say we have an epidemic of depressed and anxious teens. According to the Centers for Disease Control (CDC), the number of children aged 6 to 17 who suffer from depression has increased from 5% to 8% since 2007.
About 13% of teens aged 12 to 17 say they suffer from at least one major episode of depression. Among young people aged 17 to 25, feelings of anxiety and hopelessness increased by more than 70% in the last few years.
Why online therapy is a great option for teenagers
Despite these numbers, some teens don't get the mental help they need. There are various reasons for this. Some families don't know where to turn for help, some live too far away from the closest counseling centers, and others worry they can't afford psychotherapy. Besides, many teens are uncomfortable speaking openly about their most private thoughts and feelings.
In these situations, an online therapist can be an excellent option for teens and their families. Online therapy is an affordable solution that is available to everyone. Teens who live in rural areas or don't have access to transportation can talk to a counselor from the comfort and convenience of their own home. Affordability is another plus. The cost of online therapy is a fraction of the cost of traditional, in-person therapy.
Do you need help?
Are you a teen who wants someone to talk to? If you're struggling with anxiety, stress or depression, talking with a mental health counselor can help you deal with your emotions. An online therapist is available any time, and your privacy is always guaranteed. When you sign up at TeenCounseling, for instance, you remain completely anonymous. You can even use a made-up name.
When you talk to a counselor, you may find it easier to discuss sensitive personal issues when you're talking online. Many people say it's easier to talk openly and honestly when they don't have to face someone in person.
Signs that your teen has depression or other mental health disorders
How do you spot signs of mental health issues in your teen? Here are some signs most parents often report seeing:
Poor grades.
Withdrawal from friends and favorite hobbies.
Loss of interest in sports and other activities.
Drug or alcohol use.
Change in eating or sleeping behaviors.
Inability to focus or concentrate.
Suicidal thoughts or attempts at self-harm.
You should never brush off these signs as normal teen behavior. If your child has severe depression, they are at risk of suicide. Teenagers who are serious about attempting suicide may talk about suicide, become obsessed with death, or start giving away their possessions.
How online therapy can help teens
You can find many types of therapy at TeenCounseling. Any of them can help teenagers understand why they're depressed or anxious. Talking with a neutral counselor can learn coping techniques.
What types of therapy are available for teenagers? The following have all been proven effective.
Cognitive-behavioral therapy (CBT): This therapy involves changing destructive thought patterns by correcting your behavior. CBT is one of the most proven treatments for depression. It can also help teens who have eating disorders and behavior disorders.
Interpersonal therapy: This focuses on how teens can develop better strategies at home and with friends. They learn to communicate better, manage disagreements and build healthy relationships. Teens suffering from social isolation or family conflicts may find this therapy helpful.
Psychodynamic therapy: This is a modern, streamlined version of traditional psychoanalytic therapy. It allows teens to explore their deepest thoughts and feelings while managing the challenges of daily life.
Holistic therapy: Teens who have an interest in natural healing may respond well to holistic therapy. This therapy focuses on building a healthy mind-body connection, mindfulness and spiritual wellbeing.
Dialectical behavioral therapy: This is like CBT, but it employs role playing and other methods to help teens learn better communication skills. It's an excellent treatment for teens who have difficulty expressing their needs or managing conflict.
Family therapy: When teens are having trouble, it affects the entire family. Family therapists may ask to talk with other family members to get a sense of the teen's in-person interactions with their family. A therapist can also help parents and siblings understand their roles as supporters of the teen's mental health.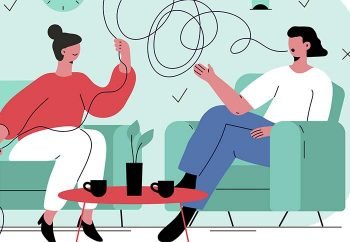 Need someone to talk to ?
We help you find your psychologist
Is online therapy as good as traditional therapy?
Some people worry they won't get high-quality therapy from online counselors. Online therapists, however, have the same training and qualifications that traditional therapists have. Many have private practices or work at prominent mental health centers. TeenCounseling's network includes therapists who are licensed, accredited and thoroughly background checked.
These counselors have advanced degrees in psychology, counseling, social work or other mental health specialties. They are highly qualified and have over 1,000 hours of hands-on experience in their specialty.
Studies have found that more than 90% of people who get online therapy are happy with the treatment they receive.
Advantages of online therapy for teens
Choose from a huge network of highly qualified, caring counselors.
You can stay anonymous. You don't even have to use your real name.
The site is secure and private.
Online therapy is affordable. The weekly cost of your subscription is far less than the minimum $150 an hour most therapists charge.
Get high-quality therapy.
Change your therapist any time.
Choose your favorite way to communicate with your therapist. TeenCounseling supports many ways to get in touch.
Connect to your therapist 24-7 from any internet-connected device.
TeenCounseling: The best option for teenagers who want therapy
With over 10,000 licensed therapists, TeenCounseling is an outstanding option for teenagers or parents who want to find a counselor they can trust. The site makes it easy for parents or teens to sign up and get started.
What is different about TeenCounseling?
TeenCounseling stands out from similar sites in three major ways.
First, it offers many ways to communicate. Choose live text messaging, online chat sessions, live phone sessions and live video sessions.
Second, there is a private area that's reserved only for teens. TeenCounseling offers a virtual "room" where the teenager can talk openly with their therapist using short, interactive messages. This is a place to talk freely, ask questions or ask for guidance. This room is open 24-7, and you can reach it from any device. While both teens and parents may take part in therapy sessions, only teens have access to the virtual room.
Third, TeenCounseling is flexible. Either a parent or a teen can sign up. Later, you can use an invitation code to allow another person to join your therapy session.
How to get started with TeenCounseling
Begin by filling out a brief questionnaire. This only takes a few minutes.
If you sign up as a parent or legal guardian, you can invite your teenager to join your sessions later. Only people who receive an invitation code have access to the therapy sessions. Confidentiality is a priority at TeenCounseling.
Once you fill out the questionnaire, the platform's algorithm matches you to a qualified therapist. This usually happens in just a few hours. You and your therapist can schedule an appointment to begin talking.
You can talk to your therapist using texts, live chat sessions, live phone sessions and live video sessions.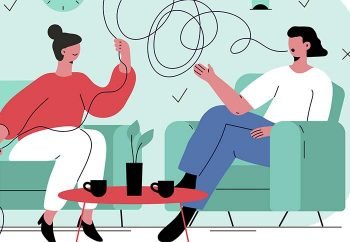 Need someone to talk to ?
We help you find your psychologist
Cost of TeenCounseling
TeenCounseling is a subscription-based service. Your weekly subscription will cost $60 to $90 a week, depending on the services you use, your location and your therapist's qualifications. You will be billed monthly to a credit card, debit card or PayPal account. You can cancel any time.
Get the help your teens need at TeenCounseling
Teenagers are under a great deal of stress, and many of them suffer from depression and anxiety. Even teens who don't have mood disorders may experience difficulties at school or at home. They may suffer from the effects of bullying, trauma, loss, and family disruptions. When you want to find a trusted counselor to talk to your teen, count on TeenCounseling. It is the affordable, convenient alternative to traditional therapy. It takes just minutes to fill out the TeenCounseling questionnaire, so get started today.
https://www.webmd.com/mental-health/features/therapy-for-teens
https://www.goodtherapy.org/learn-about-therapy/issues/child-and-adolescent-issues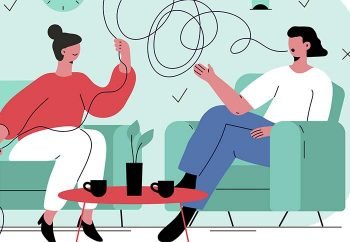 Need someone to talk to ?
We help you find your psychologist