Like many other stressful events in life, divorce is a grim reality that thousands of families need to deal with every year. According to research by Northwestern University, the changing social patterns mean that about half of American children will experience their parent's divorce.
It's widely believed that the effect of divorce on a children's health mainly depends on the ability of the parents to cooperate. However, it is often difficult for parents to come to grips with new realities of life. Under such circumstances, one or both parents may show signs of mental fatigue, deteriorating health, and anti-social behaviors.
Co-parenting counseling can help parents deal with the odd situation and help them take care of their children.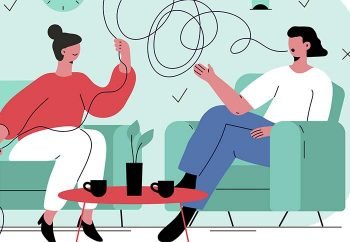 Need someone to talk to ?
We help you find your psychologist
What exactly is co parenting therapy
Co-parenting therapy helps parents put aside their anger and support each other for the wellbeing of their children. The therapy is designed to reduce conflict among separated families, improve communication, and implement useful parenting techniques. It helps parents build trust and reasonable ties based on the needs of their children.
Depending on the situation and the type of therapy, the treatment may include one-to-one coaching or therapy where both parents are actively involved. During the therapy, you will learn conflict reduction, communication methods, and parental techniques.
Reducing conflict among parents is one of the main goals of the therapist. After the separation, the resentment may intensify because both parents have less time to interact. If you feel that your partner is unwilling to cooperate or you're facing difficulty in coping with the situation, the therapist will work with you to find time-tested plausible strategies that will get the ball rolling and convince the partner to participate.
Improving communication and offering practical timesharing techniques can also lead to better results. Your therapist will share useful methods that allow parents to communicate even if the other partner doesn't want to listen. The therapy will also help evaluate and rectify your approach towards the former partner. Hopefully, by the end of the therapy, you would have learned effective co-parenting timesharing techniques that will help your kids develop a lifelong bond with you.
Another critical aspect of co-parenting therapy is to help parents realize that their children are prone to suffering. Young children often become disoriented and feel depressed leading to serious mental and health problems. Therefore, the therapy allows parents to learn useful parenting techniques that can help their children grow into confident adults.
It is important to understand that co-parenting is not about you and your former partner, but it's about the children. After all, your children didn't decide to live the type of lifestyle. American motivation speaker, Iyanla Vanzant, has summed it up nicely by suggesting that, "this is probably one of the most difficult challenges any parent could face - learning to love the other parent enough to make the children come first."
Take control of your new life today!
If you think, you're ready for co-parenting therapy, here are some of the best online resources that can help you and your former partner deal with the challenges of co-parenting.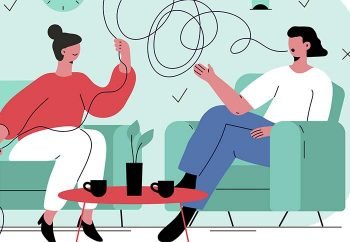 Need someone to talk to ?
We help you find your psychologist
Regain
Dubbed as the world's largest online couple's therapy platform, Regain offers professional therapy sessions from board-certified licensed therapists. It only costs between $60 and $90 per week, which is significantly less than the expense of going to a traditional clinic.
You can either invite your partner after taking a quick assessment or receive individual treatment. The price includes one live session per week and unlimited messaging. Both parents can easily connect to the therapist using a phone, tablet, or mobile phone. If you're not satisfied for any reason, Regain offers a full refund.
Findyourtherapy.com
Findyourtherapy.com is an informational website, which offers comprehensive guidance on various types of therapies. The service also compares different online therapy providers to assist readers in their decision-making. If needed, couples can also contact them to receive recommendations regarding the most feasible treatment methods based on a particular situation.
There is a lot of information in their blog that covers everything from couples therapy to ASD disorder and Christian counseling. If this is the first time you're seeking help, visit the website to get access to world-class therapists, compare healthcare providers, and gain important insight into the popular online therapy options available to you.
Relate
Relate is UK's largest provider of relationship support. The non-profit organization can help couples receive online therapy from a team of distinguished therapists. If you're living in the UK, you can also contact a Relate relationship support center located near you. If needed, Relate can also guide you on how you can access local public health benefits. However, couples don't have to live in the UK to get the therapy. They can access Relate's online programs from anywhere in the world.
The cost of the therapy depends on the type of therapy. It is important to note that Relate will not ring your partner to start therapy. If you're interested in letting your former partner join you, your therapist will help you get in contact by offering advice on how to approach and convince the other person.
BetterHelp
BetterHelp offers online relationship therapy sessions for couples. Users get access to hundreds of national and international therapists who undergo strict screening according to international standards.
You can pick your own therapist after reading the individual profiles listed on the website or let the support team help you. Once the booking is confirmed, you will receive an email with a link to the secure payment system.
PuttingKidsFirst
The nonprofit organization is the world's first online source of parenting classes. All of their classes are court-certified, which means that you can also show the completion certificates in a US court. Online classes can be accessed by any mobile device connected to the Internet.
The course offers a comprehensive overview of co-parenting issues. Topics include various subjects that cover extensive real-world scenarios. You can set your own pace because classes are available 365 days in more than 100 languages.
There is a one-time fee of $60 to gain access to the class. If you don't feel comfortable using the Internet, they also offer mail-out literature, which will cost $75 excluding any mailing expense.
Consciouscoparentinginstitute
The North Carolina-based company offers online classes to parents looking for co-parenting courses. The institution is the brainchild of Dorcey Pruter, one of the most sought-after reunification coaches in the world. The goal is to provide innovative strategies and solutions for parents and children during a high-conflict divorce or separation.
You will take 12 one-on-one coaching sessions and two online programs. Each week, parents complete the coursework in an online portal. The course offers practical and powerful strategies to reunite with your children. Your coach will work with you to apply the proven strategies according to the specific situation.
Life goes on ...
There is no doubt that divorce is an extremely stressful event, which requires self-sacrifice, patience, and empathy for everyone involved. However, few people can cope with the emotional cutoff that makes them feel alienated from their children. This is why therapy is an effective and proven method to resolve conflict.
Regain, BetterHelp, and other reputable websites can help you get back on track. It makes sense because you and your partner can comfortably take therapies from home instead of meeting face-to-face in a clinic. Besides saving costs and time, it will protect your privacy and improve your self-esteem.
https://www.goodtherapy.org/blog/5-good-reasons-to-try-co-parenting-therapy-0917144
https://child.unl.edu/coparenting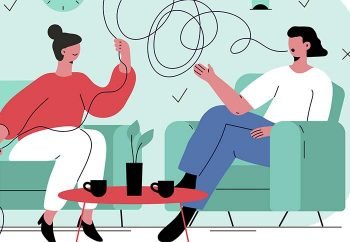 Need someone to talk to ?
We help you find your psychologist