There are religion-based therapy options for those Catholics who lean on their values and beliefs to make decisions in their lives. With this specialized therapy, marriage counseling incorporates many spiritual and religious components to help navigate through these troubled times.
Counseling for devout Catholics can be problematic, with many choosing to suffer rather than seek help. They might view signs of depression, anxiety, addiction, or marriage issues as a lack of faith. Along with that, many traditional therapists leave out the religious aspect of a person's life when helping them during counseling sessions.
Choosing just the right online platform to find compassionate and affordable therapy can be a challenge. Without meeting a therapist in person, some Catholics can have doubts whether they have chosen the right therapist for their needs. However, online Catholic marriage counseling often features therapy sessions that integrate mental, emotional, and spiritual elements into each meeting.
In addition to using the traditional therapeutic strategies, online therapists also incorporate spiritual and theological components to help their Catholic clients with relationship issues. When there is trouble in a relationship, the best Catholic marriage help is only a few clicks away.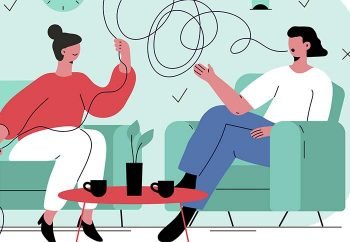 Need someone to talk to ?
We help you find your psychologist
Introduction to Faithful counseling
Faithful Counseling is there for all Catholics experiencing some mental health problems or marriage concerns. In fact, this online platform is one of the top ways to receive help from fellow practicing Catholics and Christians. These certified mental health professionals include counselors, clinical social workers, psychologists, and marriage therapists. With a combination of Biblical wisdom and clinical expertise, the therapists allow the clients to invite God into their daily lives and form a plan that can address many of today's tough challenges.
Faithful counseling offers the best service for catholic marriage counseling
Faithful Counseling's therapy is centered around a Christian-based perspective, and all the professionals have the relevant work experience to help Catholic couples work through these times of need. These therapists center on improving the clients' emotional and mental health, but there is a renewed focus on helping with their spiritual wellness.
Faithful Counseling wants to provide their clients with the best experience. While you could choose traditional face-to-face therapy sessions, there are some clear advantages to an online platform. On this platform, therapists and couples can communicate with scheduled phone calls or video meetings. Plus, you never have to feel alone since you can message your therapist for an unlimited amount of time. Today's world is more connected than ever, and clients can communicate through smartphones, tablets, or computers.
This Catholic-focused therapy offers some affordable options to get individuals the help that they need. Faithful Counseling is a monthly subscription service. Compared to traditional face-to-face sessions, these online rates are more affordable and convenient for both therapists and clients.
How does Faithful counseling work?
All you need to do at the Faithful Counseling website is click the "Get Started" button. In addition to that, you will have to answer a few questions that can help match you up with the ideal therapist for your needs. However, you can also browse through the profiles of the site's therapists, read the reviews, and find the right candidate for the job.
All therapists at Faithful Counseling have a profile page. You can read their biography on their profile and determine if they are the right person for you. All therapists list their background, expertise, and approach to counseling. When you find the best counselor who can address your concerns, it is easy to request to work with them. You just have to send them a brief message about your needs and schedule a session. With Faithful Counseling, there are a variety of counseling options to fit into your schedule, such as:
• Video calls
• Phone calls
• Live chats
The Faithful Counseling platform makes it easy to schedule and attend all of these sessions. Even if you don't feel like you and the counselor are a great match, all you have to do is find another professional and schedule a session. All independent therapists of Faithful Counseling are practicing Christians who have been verified with a Statement of Faith.
How does online catholic marriage counseling by Faithful counseling stand out from the competition?
There are plenty of online marriage counseling platforms, but only a few focus on Catholic-based approaches to therapy. Here are a few ways that Faithful Counseling is better than the rest.
Professional and qualified therapists
Every therapist on the Faithful Counseling platform is a licensed professional. You can find everyone from a marriage and family therapist to clinical social workers and psychologists. These professionals either have a Master's or Doctorate degree in the field and hold the necessary certifications to practice in their home state.
Faithful Counseling professionals must have successfully completed the proper hours for training and practice before working with couples. Overall, you can expect a therapist on the platform to have at least 1,000 working hours with three years of experience. No matter who you choose, they will have the right qualifications to handle your concerns.
Verified christian counseling
Many Catholics are concerned about finding the right therapist who can understand their issues and offer religious-based answers to their problems. At Faithful Counseling, every therapist is a self-identified Christian. Before they can see clients, they must declare their beliefs with the platform's Statement of Faith. With that, many of the therapists are also married Catholics who understand the pressures of daily life. They will use that experience to guide you and your spouse on the right path with their knowledge. The Sacrament of Marriage is sacred in the Catholic faith, and these therapists can offer solutions for a stronger marriage and partnership.
Easy signup process
On the Faithful Counseling platform, many therapists cater to the needs of Catholic couples. As a result of that, there is someone who has the experience to help with your marriage concerns. When you join, there is a simple signup questionnaire. Clients are asked about their gender, language, age, location, and relationship status.
Along with that, you will be asked questions about your general health and whether you have been in therapy. Some questions will focus on the individual's previous history of addiction, anxiety, or depression. With all aspects of mental health, you must address questions about medications and self-harm. While Faithful Counseling can help many individuals, these therapists are unable to treat those with acute mental health issues, and they are directed to call an urgent helpline for those crises.
The purpose of these questions is to match couples or individuals with the right counselor for their needs. Faithful Counseling's algorithm will find a therapist for you. There is no need to wait for qualified counseling. As soon as you are matched, you can start to talk to the therapist immediately.
Flexible counseling options
When it comes to flexibility, Faithful Counseling offers plenty of options to its clients. You can schedule a session with a qualified therapist at any time of day. Some therapists might be available for longer sessions than those traditional practices. You can even cut your session time into a shorter discussion with your therapist. With Faithful Counseling's platform, there are several ways to speak to a therapist. You can schedule a session via a phone, computer, or tablet.
Discreet and safe counseling sessions
Many Catholic couples are not comfortable talking about their troubles with just anyone, but Faithful Counseling makes the process easy and safe. Unfortunately, there is still a stigma surrounding counseling. However, you don't have to worry about this platform, and it is easy to receive the right help without anyone else knowing about your issues. You can count on the platform to keep all of your information safe. Plus, these sessions are conducted in the privacy of your home. All you have to do is speak to the therapist through a phone call, video conference, or live chat.
Information is protected and secured
Privacy is a top priority for both therapists and clients. Every message is secured and encrypted. With a simple email message, you are signed up for sessions, and no one else will know that you are receiving counseling.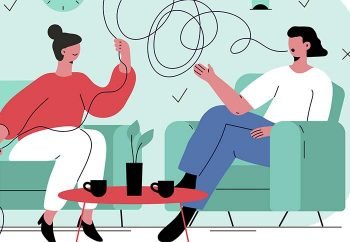 Need someone to talk to ?
We help you find your psychologist
The Faithful counseling's pricing guide
If you are searching for professional Catholic-based mental health care, you need to reach out to Faithful Counseling. All these therapy sessions are available at an affordable cost for both couples and individuals. The platform costs can range from $40 to $90. About every four weeks, these sessions are billed. Prices are often based on the availability of the therapists, your preferences, and your location. You have unlimited use of the platform, one-on-one sessions with your therapist, and access to the messaging system at that price. Faithful Counseling accepts PayPal or credit cards for payment. For any reason you need to stop, you can cancel your subscription.
In conclusion
For those Catholic couples facing challenges in their marriage, Faithful Counseling might be the right answer for you.
With these trained and experienced therapists, you can find a practicing Catholic professional who can help you navigate through the troubles of a marriage, all on a simple-to-use platform.
This Catholic marriage counseling session provides you with plenty of flexibility, affordability, and privacy for your mental health needs. Plus, all of the therapists understand the challenges of keeping a healthy Catholic relationship in these trying times.
The platform's easy-to-access bios and reviews can help you find just the right person for your counseling sessions. However, feel free to use the website's algorithm to select a personable and understanding therapist for your marriage and mental health needs. When you require help and guidance for your relationship, the counselors at Faithful Counseling offer Catholic-based solutions for those challenging issues.
https://www.amazon.com/s?k=christian+marriage&ref=nb_sb_noss_1
https://www.amazon.com/s?k=christian+marriage+consulting&ref=nb_sb_noss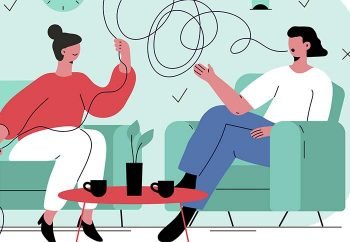 Need someone to talk to ?
We help you find your psychologist