Transgender individuals experience many difficulties throughout their lives. It begins with questioning whether or not they truly belong to the gender that they were assigned at birth and leads to very serious issues. For example, a transgender person may face discrimination in the workplace or school. They may feel as if they are being oppressed or stigmatized by society. As a result, they tend to experience mental health issues in greater numbers than other groups, but they are not welcomed into the same mental health facilities as other people. As a matter of fact, traditional medical facilities may even refuse to treat transgender people for their mental health issues. When they are allowed into one of the traditional establishments, the providers often have very little or no experience helping people with these issues. Fortunately, this is something that has been changing lately.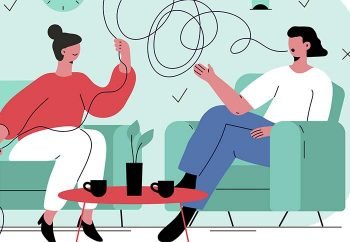 Need someone to talk to ?
We help you find your psychologist
What are the benefits of having a Trans therapist?
The benefits of having a trans therapist are immense for transgender people. Trans therapists have been trained specifically for treatment of the transgender community, so they understand the issues that trans people are facing, and they are very familiar with everything that occurs in the trans community. This makes them very different from the therapists you have been seeing in the past.
Although a transgender man or woman may be experiencing a mental health condition that the rest of the population also experiences, a trans therapist can incorporate the issue of being transgender into his or her patient's therapy. Traditional therapists have no idea how to do this, and it is very important. The fact is that a person's status as a transgender person may contribute directly to his or her mental health disorder, so it must not be overlooked.
Although traditional therapists mean well, they may have biases that they force on their patients. For example, some people believe that sex reassignment surgery should not be done, but trans people must visit a therapist for an extended period of time before they can be approved for sex reassignment surgery. If a trans individual can see a trans therapist during this time, he or she would not have to worry about a therapist's undue influence on his or her decision.
A trans therapist is the perfect person to help you figure out everything that you are questioning. While trans people are struggling with their emotions and thoughts during this particularly trying time, they are suffering alone. If they can see a trans therapist, they will have someone with whom to discuss all of their difficulties. This person will have the means to help them decide between the many options that are facing them.
Some people aren't sure that they are truly "transgender," but visiting a trans therapist is an excellent idea for them. Another benefit of trans therapy is that your therapist will lead you toward the answers that you are seeking, and you may learn that you are not transgender after all. Even so, trans therapy is necessary in this case because you are seeking answers to questions, and a trans therapist may be the only person who can help you.
Why choose online counseling?
Online counseling is probably the most discreet type of counseling that you can get. You may not have come out to anyone about the question of being transgender, and you may not be ready to discuss this issue with the world. When you choose to participate in online counseling, no one has to know that you are doing this. You don't have to go to a physical office and present yourself in a waiting room. No one will see that you are getting online counseling because it will be on your phone, by live chat or via video. You can access all of these forms of communicating with a therapist in a place that will be entirely private. That's because the place you will attend your therapy sessions will be entirely up to you.
Online counseling provides you with educated therapists with a master's degree or a doctorate. They are licensed in their states and have experience helping people with their mental health issues. The online therapists you will find are just as knowledgeable as therapists in more traditional settings, but these therapists also have the experience needed to help you with any transgender issues you are having.
Online counseling is also a much more affordable option than the traditional type. Although your insurance company will, most likely, decline to pay for your therapy sessions, online counseling may be less costly for you than the traditional kind. That's because your insurance company may charge you a co-payment that may be larger than the payment you would be charged for online counseling.
Find the right therapist through pride counseling.
As has been mentioned above, transgender individuals need a therapist with an understanding of transgender issues. This type of therapist isn't easy to find in traditional practices, but you can find one.
What is the best service for Trans therapy?
Pride Counseling is an online portal that provides you with trans therapists. This website has several therapists, but it is also the place you will go when you are ready to begin your therapy sessions. The trans therapists we employ have experience with transgender issues, so you can be assured that you will find a therapist with knowledge and experience addressing your current problems.
The platform is very simple to use and allows you to choose to have sessions with your therapist on the telephone, by text messaging or via video. The best thing about these services is that they will be very affordable and do not require that you have insurance.
How does the website work?
You must sign up for the platform in order to be able to use this service. The system will prompt you to take a questionnaire. The purpose of the questionnaire is to allow the system to get to know you and the type of counseling services that you need. The system's algorithm will select the most appropriate trans therapist for you. If it turns out that you and your therapist cannot develop the rapport that you need to have a successful relationship, you can ask the system to recommend another therapist.
Pride Counseling's therapists can help you with the issues that you are having because of your status as a transgender individual. For example, you may need help explaining to your family members what is going on with you. You may need to learn how to deal effectively with the discrimination that you face in your town. Your counseling sessions will be a safe place to confront all of these issues.
Because you may not have figured everything out about who you are, your trans therapist at Pride Counseling will be the best person to guide you through all of the topics that you find difficult to discuss with friends and family.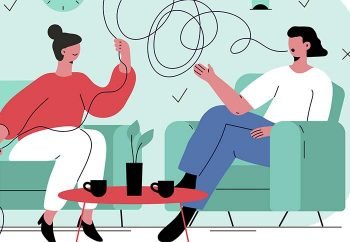 Need someone to talk to ?
We help you find your psychologist
Why is pride counseling the best platform for Trans therapy?
Pride Counseling only hires licensed psychologists, licensed marriage and family therapists, licensed professional therapists and licensed clinical social workers. They completed all of the requirements, received the education and finished the training required of them to be certified by their states' boards. Our trans therapists are a diverse group of people with a minimum of three years of experience practicing in their fields. Most importantly, our therapists were trained specifically in LGBTQ issues, so you know that your therapist will have experience with the issues that you need to discuss.
Pride Counseling makes sure that your experience will be as comfortable as possible. For example, you can choose to attend your therapy sessions on your phone, laptop or tablet. If you want to preserve your anonymity as much as you can, you may choose to have your therapy session over live chat. With this option, you can use a pseudonym to ensure that no one will recognize you. If you would rather have a face-to-face experience, you can choose to have a video session with your therapist.
How much does Trans therapy with pride counseling cost?
Therapy sessions at Pride Counseling cost between $60 and $90 per week. After four weeks, your credit card or your PayPal account will be billed. For this price, you can participate in as many therapy sessions as you like. You are also free to use the website whenever you need to do so. If you no longer wish to use the services, you may cancel your subscription.
Conclusion: Finding Trans therapy that works.
Finding a trans therapist isn't easy if you are looking in traditional circles. Once you begin looking for a trans therapist online, you will know that your search is about to come to an end. You will find your trans therapist on an online platform, and you will be pleasantly surprised to know that you can have this type of therapy for a very reasonable price.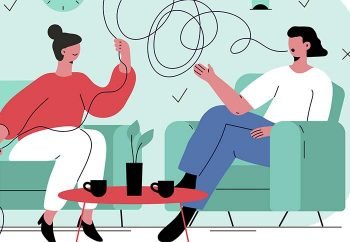 Need someone to talk to ?
We help you find your psychologist