An unhappy marriage can affect every aspect of your life. If unresolved conflicts, bitterness and resentment have undermined your marriage, online couples counseling can help you find peace and solace. Based on our research and our readers' reviews, we've chosen ReGain and Faithful Counseling as the top online choices for marriage counseling. You can find counselors who take a spiritual approach on ReGain, and you can find Christian therapists at Faithful Counseling.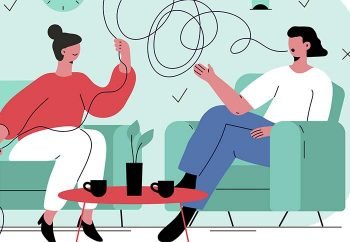 Need someone to talk to ?
We help you find your psychologist
What Is Online Christian Marriage Counseling?
Online counseling has made spiritual counseling more available than ever before possible. Now, you can find counselors who share your Biblical faith in marriage. You can get counseling on your schedule and from the comfort of your own home.
Traditional therapy can be an excellent option, but it is expensive and inconvenient. One person may be more invested in the therapy, and it is often difficult to get a reluctant spouse to drive to therapy sessions and pay the high fees. With online counseling, it's easier to convince a partner that the therapy is easy, convenient and low-cost.
Get High-Quality Spiritual Counseling Online?
Can you find online counselors who share your faith-based views of marriage? Yes, you can. These counselors are highly trained, licensed and experienced.
There are many online services that offer therapy, but we've selected two that are geared specifically to people with Christian beliefs. ReGain and Faithful Counseling both specialize in marriage and couples therapy.
You can find spiritual counselors on ReGain, but if you want therapists who bring a Biblical perspective to their counseling, Faithful Counseling is a better choice. They understand how important your faith is because they share it.
Benefits of Online Christian and Spiritual Marriage Counseling
Many people of faith think their respect for marriage should be enough to carry them through any difficulties. Unfortunately, the reality of human weaknesses and emotional pain can impede your best efforts.
You may have all the faith in the world, but that doesn't mean you have the tools to fix your unhappy marriage. Over time, you build up defensive ways of communicating with each other, hide your hurts, and keep trying the same old fixes that don't work. Maybe you think your faith and your hard work should be enough to overcome your difficulties.
Unfortunately, relationships don't work that way. Communication and resolving conflict are all skills. Nobody is born knowing with these skills, but everyone can improve through learning and practice. Christian or spiritual counseling can coach you in those skills.
What Can Marriage Therapy Teach You?
Communicate better: You've heard it so often it's become a cliché, but it's true. Communication is the heart of any good marriage. If you sometimes feel like you and your spouse speak different languages, couples counseling will show you how to get on the same communication wavelength.
Resolve conflicts: Do you fight over little things every day? Most fights over "little things" are signs of unresolved conflict over larger issues. When you fight, do you cut each other down mercilessly? That just leaves the problem unsolved and both of you feeling worse. With spiritual marriage counseling, you'll learn techniques for dealing constructively with disagreements.
Express your needs: In the neutral setting of a Christian counseling session, you have a wonderful opportunity to express your needs. What do you want from your spouse that you're not getting? Instead of making angry demands that cause your partner to become defensive, you'll learn to express yourself in a way that invites acceptance and understanding.
Understand your spouse: Failures of communication mean you probably have no idea what your spouse really wants and needs. You may have stopped seeing them as the loving person you wanted to share your life with. You think they've changed. They haven't, but the dynamics of your relationship have. A spiritual or holistic counselor can help you understand them and remember why fell in love with them.
Set boundaries: Many marriages struggle because one spouse isn't setting appropriate boundaries for the other. If one of you constantly gives in to the other, that creates resentment and an imbalanced relationship.
Work through major problems: If your marriage has been rocked by infidelity, loss of a child, financial setbacks or other major events, you may feel there is no clear path forward. A spiritual couples counselor can help you work through these problems and focus on the future.
We live in a society that has made divorce easy, and even people with spiritual beliefs now divorce in high numbers. If you believe in the sanctity of marriage, if you believe that it can be a source of spiritual renewal and happiness, you owe it to yourself to try marriage counseling.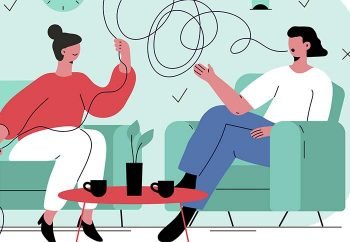 Need someone to talk to ?
We help you find your psychologist
How Does Online Therapy Compare To Traditional Therapy?
There are some definite benefits to online therapy over traditional therapy.
You get to choose from hundreds of highly qualified therapists instead of just those who are close to you geographically.
Sessions take place during times that are convenient for you.
You can get counseling and advice any time using any internet-connected phone, computer or tablet.
The cost is much more affordable than traditional therapy, which can cost $150 to $200 an hour or more.
It's easy to cancel your service or change your therapist.
Your anonymity is guaranteed.
It may be easier to convince a reluctant partner to use online counseling.
What Are the Best Options for Online Christian Couples Therapy?
Here is a closer look at our top choices for marriage counseling with a spiritual focus.
ReGain
ReGain is a website dedicated to marriage and couples counseling. It works with one of the largest networks of online therapists who specialize in couples counseling. All therapists have been thoroughly screened. They are licensed, experienced counselors with a range of spiritual and religious beliefs.
The ReGain website offers free articles that can give you deeper insights into your relationship and details about couples therapy. These articles can be a good starting point if you still have questions about beginning counseling.
How Does Spiritual Counseling with ReGain Work?
It is easy to get started with ReGain. You begin with a brief assessment in which you answer a few questions about yourself and what type of counselor you are looking for. You can fill out this assessment together as a couple, or you can do it yourself without your partner's involvement.
In just a few hours, you will receive a referral to a therapist who fits your needs. You can contact your therapist and schedule your first appointment. You can select video calls or phone calls.
ReGain gives you a virtual, secure room where you can talk to your therapist any time. The room is open 24-7, and you can use it to post your questions and observations. Your therapist will respond with their insights and feedback. This ongoing dialogue will serve as a backdrop and guide to your formal therapy sessions.
You can begin communicating with your therapist without your partner's involvement. If your partner wants to join the meetings later, they can.
What Makes Holistic Marriage Counseling from ReGain Stand Out?
ReGain is unique in its focus on couples counseling. Other online therapy sites have a mix of therapists. They provide help for a range of mental health issues. Only ReGain specifically focuses on providing marriage and relationship counseling.
Another unique approach is the level of involvement you choose. You can select regular, brief interactions with your therapist in your virtual room, or you can opt for longer, in-depth therapy sessions. Some people vary their involvement levels during counseling, and your therapist will accommodate that.
Pricing
ReGain costs $60 to $90 a week depending on the services you use and your location. The subscription is billed every four weeks to your credit card of PayPal account.
You can change counselors or cancel your subscription any time.
Faithful Counseling
Faithful counseling offers therapy and couples counseling from a distinctly Biblical perspective. These therapists are licensed, experienced and accredited. Each therapist has signed a Statement of Faith, which you can read on the Faithful Counseling website.
You can connect to your counselor any time. If a religious perspective is important to you, Faithful Counseling is an excellent choice. Your counselor will use the most innovative therapeutic techniques informed by a Bible-based outlook and practice.
Faithful Counseling does not offer counseling for spiritual or religious issues. If you are looking for that, contact a minister at your church.
How Does Christian Marriage Therapy from Faithful Counseling Work?
SIgning up with Faithful Counseling is easy. If you want to find a therapist, begin by filling out a brief questionnaire. The computer algorithm matches you with a therapist who meets your requirements. This typically takes a few hours, but it may take a day or two.
The subscription charge begins when you are matched with a therapist. You can cancel your subscription any time.
What Makes Spiritual Marriage Counseling from Faithful Counseling Stand Out?
This online counseling service stands out in three main ways.
First, it offers more options for communication than many other sites. You can speak with your therapist by exchanging text messages, chatting live, talking on the phone or video calling. Second, it refers you to a network of therapists who are licensed and hold advanced degrees. Third, each therapist has verified they are a practicing Christian and signed the Statement of Faith.
Pricing
Faithful Counseling is a subscription-based service. You will pay $60 to $90 a week. The cost depends on your location, preferences and therapist qualifications. Your credit card or PayPal account will be billed every four weeks.
Renew Your Marriage with Online Counseling
If your marriage is struggling, you can renew your relationship with the help of online counseling. Online therapy is a convenient, affordable alternative to traditional therapy. If you want an experienced therapist with a spiritual or holistic approach, we recommend ReGain. If you want a highly qualified counselor who is also a practicing Christian, choose Faithful Counseling. Marriage counseling can help you chart a better future for your relationship.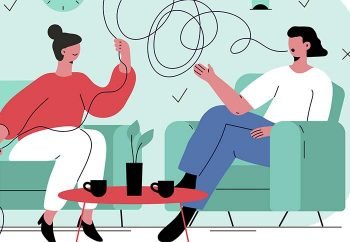 Need someone to talk to ?
We help you find your psychologist